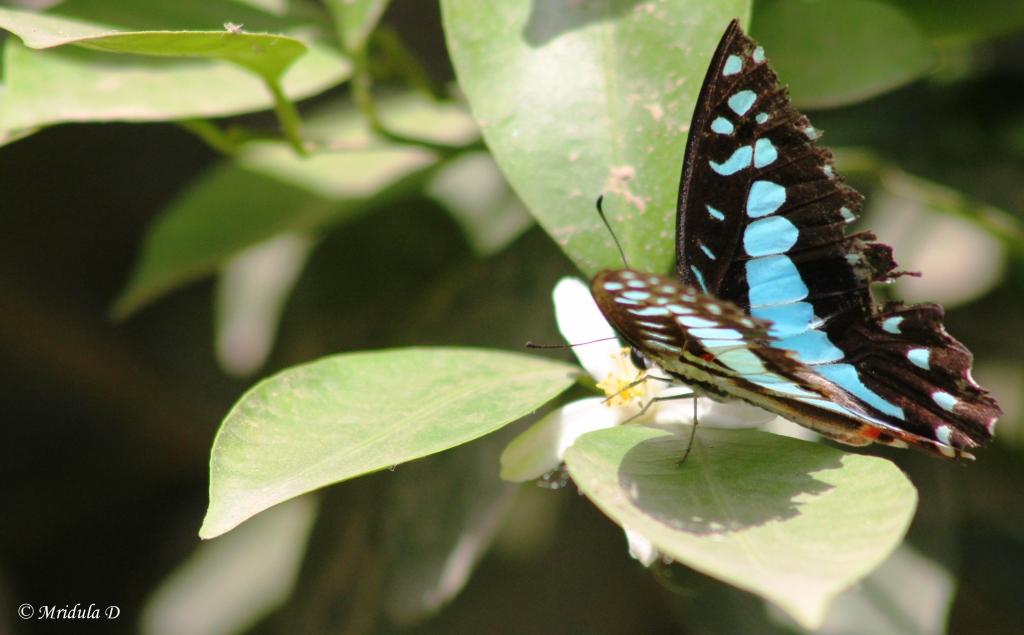 Not sure if I will be able to blog on 7th from Kuala Lumpur so I am scheduling a post. This uncertainty is due to not having a relevant adapter for my laptop. I am planning to lug my clunky laptop around.
Once I can sort out the adapter issue I would like to blog from the place itself! Malaysia has been such an unexpected trip.
This butterfly visited us on our Chinese Lemon tree.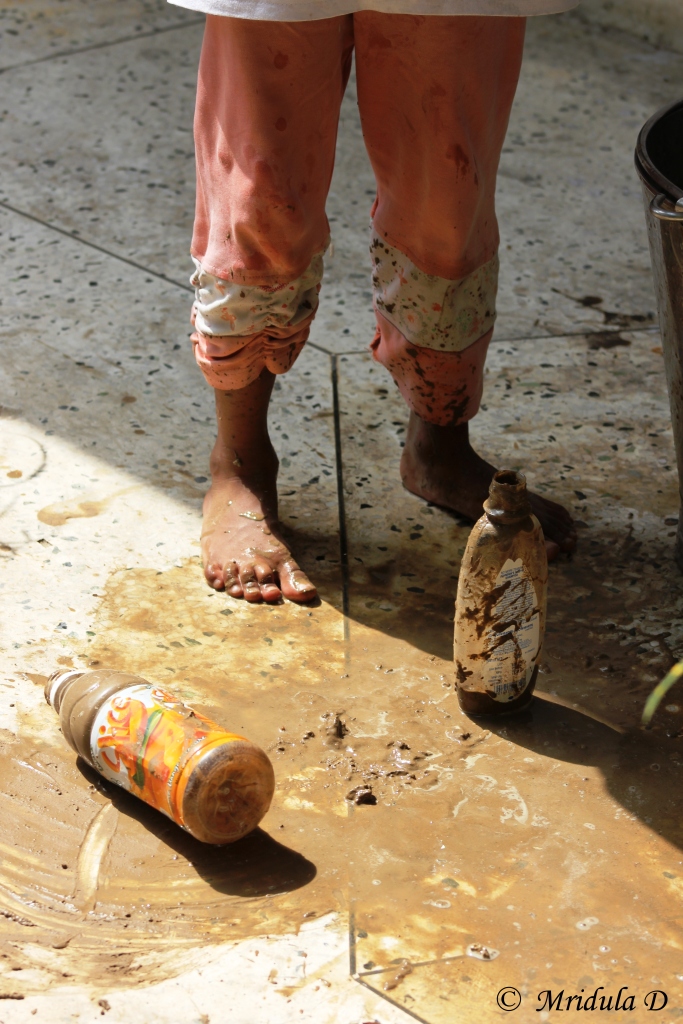 My daughter was happily splashing some water and mud when I saw these blue beauties (yes there were more than one but never in the same frame) on the white flowers. They have been around for quite some time but I never saw them resting anywhere before. So when I saw the change I ran for the camera. I am glad we still get to see some butterflies in the neighborhood and that my daughter has not seen them only in books.