The Brutal Sexual Assault on a young girl in a moving bus in Delhi has left a lot of us outraged. I contacted Naina Kapur, a leading lawyer and equality expert who has been instrumental in framing of the Vishakha guidelines on workplace sexual harassment and in advocating rape law reform through a Sakshi PIL before the Supreme Court of India. She has years of working experience in the field and can view the issue a little more dispassionately than most of us. I tried to keep the conversation at the level of the involvement of an average person. Whether I succeeded or not is for you to decide.
Mridula Dwivedi: From Vishakha to this brutal gang rape in Delhi, you have a long experience of working in the field of violence against women, do you see any change?
Naina Kapur: Not really, no not much (and then suddenly her voice seems to light up even on the phone) but yes there is one change. People have been very open in this case. I don't recall the last time this issue was discussed so openly on national TV and that too by young women who have been exceptionally vocal. Before Vishakha we hardly even had a vocabulary to discuss sexual harassment. When I used to conduct seminars about sexual harassment people shied away from all things "sexual". And then Vishaka gave us the language. In it's most brutal form, that is rape, we have continued to live in a culture of silence. Yet this one horrific incident has moved people. Whether it is anger or awareness, at least we're talking. This is one remarkably positive change and I'm happy about that. It was heartening to see women coming on national TV to voice their opinions on sexual harassment and then candidly share their own experiences of such violation. I see this as a welcome trend. But real change requires we transcend the restrictive mentality of being a victim, a "bechaari", and start thinking of ourselves as women "citizens" who have rights as "complainants."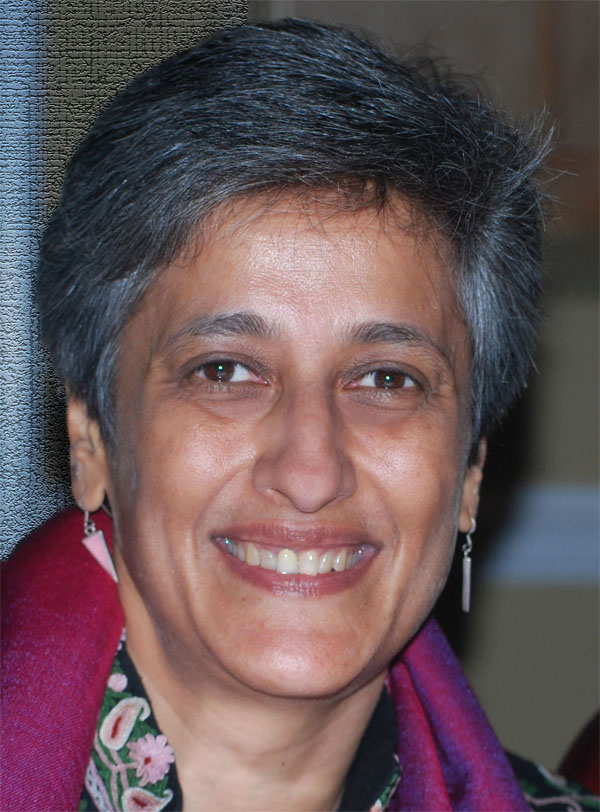 MD: At the moment there is a lot of anger with demands for the death penalty for the culprits. Do you think this anger has any use?
NK: Yes I think anger in this instance is very useful. We need to be angry. I'm angry as I'm sure you are. Over time I had stopped responding to such issues with anger, but this case has made so many of us erupt from a stifling silence, from indifference, from deep discontent. With all earnestness, I pray the girl will live to see what kind of change her unfortunate suffering may well bring about. It's long overdue and I believe we are at a tipping point.
The current limitations of our police force are apparent to us all. And beyond policing and law, there is a very basic responsibility we have as citizens first. It is we who have a responsibility to make it wholly unacceptable that a person will even dares to ogles at a woman. I recall a workshop where a European participant was present and he commented on how he had never seen as much ogling at women as he had seen in India. That's how outsiders see us- to them the inequality and violation is blatant, not even subtle. How is it that we have come to settle for this? How have we chosen not to see it? Such men have to be made to feel they are in an unacceptable minority. That kind of intolerance is essential if we are to breed a culture of responsible freedom for men and women. Silence or apathy empowers inappropriate and unacceptable behavior. We have to be the ones who intervene, who speak up. In Europe there is something known as the "good Samaritan" law where citizens are obliged to help someone in need. Intervention and assistance is perceived as a legal responsibility. It makes sense. What a wonderful notion. Yet, we continue to bark up the legal tree and ask for yet another law and hope that will solve the problem. It won't. Lawmakers have not educated themselves on issues, especially when it pertains to violence against women. Just note the example of the MP who said that even if the girl survives in this case, she would be a walking corpse. Such perceptions explain why we end up with ill-conceived, badly crafted and inadequate laws. It's law for laws sake, not because it promises to deliver on some larger equality vision. The proposed new Sexual Harassment Bill is yet another example of that. And in the end it a majority of men occupy roles in policy and lawmaking and they determine how the legal rights of women should be framed and decided. If these were enlightened beings, it wouldn't be a problem- but as we've seen, they're not.
MD: We all know that public anger will die down eventually but there would be a sizable amount of people who would like to contribute in spite of the pressures of their day to day life. What is your message to them?
NK: First and foremost, say talk about sexual assault and rape to your sons and daughters. The education has to start at home. We are a sexually immature nation who discourages our children to discuss their sexual bodies. No wonder we grow up awkward and disconnected from that body. And no wonder, we have such a limited understanding of our sexuality and what that means. Parents, teachers, educators and others must make an unequivocal demand for sex education in schools. Ignorance breeds violence and we have to take responsibility for that somewhere. Second, we have to create a concerted campaign on sexual violence, in public places, at the cinema, restaurants, parks, in buildings, at workplaces etc. Just like we see happening with smoking these days. And of course, we must demand accountability from those empowered to police our communities. (She quoted an incident in Canada where a woman sued the police for not informing the community that there was a serial rapist operating in their community) The public is entitled to information.
Only when we take ownership of the issue and our responsibility in preventing such violence whenever we see it, will law and a better sense of law enforcement follow. We need to stop expecting the law or legislation to figure it out. Even when it's framed, it's inaccessible and beyond our comprehension. Be guided by our rights as citizens, most critically, our right to live with equality and dignity. Embracing that perception can become a turning point for women, for violence and for accountability.
You can read more from her on her blog, she is on Twitter and recently acquired a Facebook Page.