A long time back (2011 to be precise) I took a taxi ride from Colaba to the airport. The taxi driver was a kindly looking gentleman and soon a conversation started. He was talking about his sons and their education and their approach to life. Me being a teacher and dealing with students that age, I was offering some advice.
For example he complained that the kids did not realize the value of money and would ask for really expensive jeans and stuff like that! He said he would buy jeans worth rupees 2000 or so but anything more expensive was not possible. I was really taken aback as I would often not buy jeans that is worth more than 2000! Then he told me that he worked in the Middle East for a while and had a lot of money but then he lost most of it.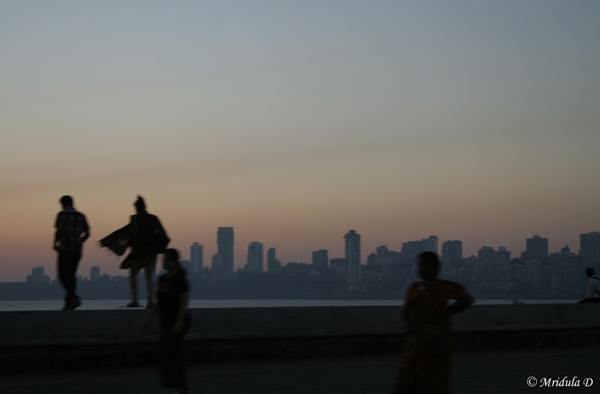 Mumbai
Gradually talk shifted to owning a home in Mumbai he told me he was lucky as he had an ancestral property in Mumbai and he had a roof over his family's head. I don't know why I asked him the price of his property. It was probably the word ancestral that made me curious. He said his home was worth more than a crore of rupees now. He planned to buy two flats when he eventually sold it off! I wonder what happened to his plans eventually.
That also made me think the way real estate prices are in India a lot of us can actually buy a home easily in other parts of the world! Look at the prices of property in Delhi now! According to my colleagues at the same price one could afford a home in some parts of UK as well!
I wonder if there would come a day when Indian property sites like Makaan.com etc would start giving property comparisons not only within India but abroad too. But whenever I think of real estate I am really scared that would we also see a crash in housing market like the US and other parts of the world? What do you think?