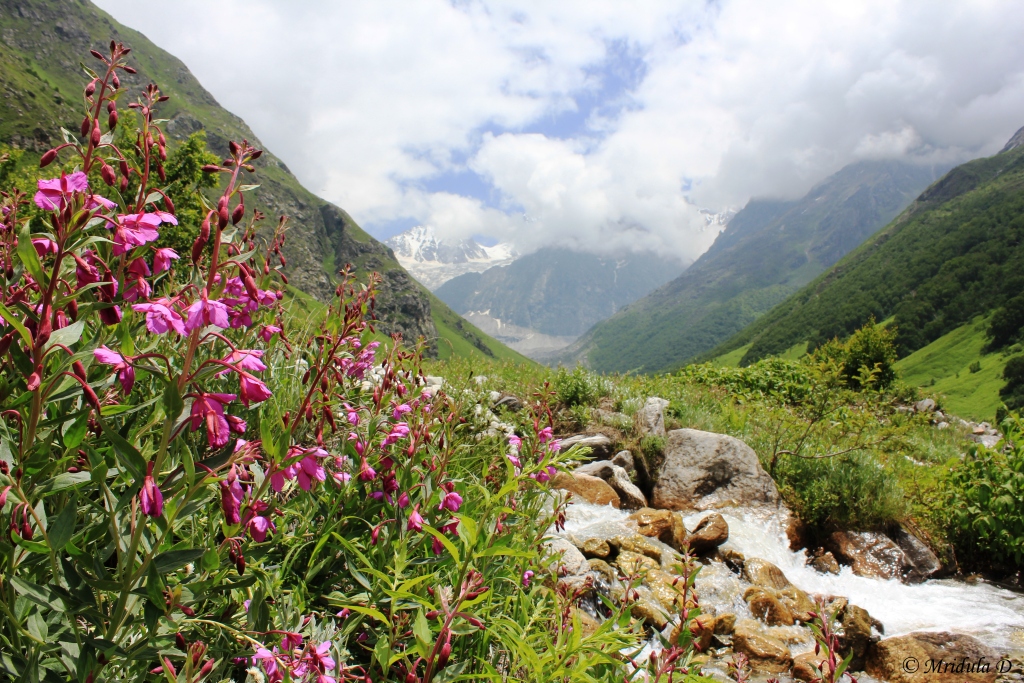 From Valley of Flowers, I am back to the plains again! I trekked 50 kilometers in 4 days. Of course my pictures do no justice to the place. I was wondering what makes me walk 50 kilometers in 4 days, 25 of which was uphill. Of course the nature is part of the answer.
But I will borrow from Frank S. Smythe's book "The Valley of Flowers." He says mountaineers have always tried to answer why do they climb and no one has ever been able to come up with a completely satisfactory answer. I will say same is true for trekkers on a smaller scale. I know nature does it for me but walking 50 kilometers in 4 days and calling it a vacation?
My guide Sohan Singh Bisht says we trekkers lose a head screw when we trek for the first time and we go again and again so that we can find it, though we never do! This was my second trek with Sohan Singh ji and he remains the same ace guide, I highly recommend him again!