I was supposed to be in Thailand the previous week but the trip got cancelled quite close to the trip, one of those things which is beyond anyone's control. Now I had one week of leaves and suddenly nowhere to go. For 4 hours without even blinking I kept searching for reasonable airfares. In the end Ahmedabad it was with Kutch being the ultimate destination.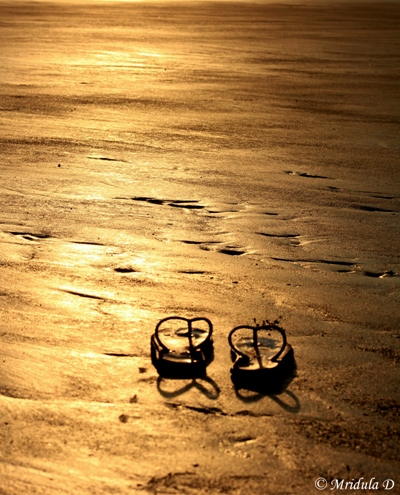 All I knew before going was that I was taking a train from Ahmedabad to Bhuj and then going 40 km ahead to Devpur to stay at Devpur Homestay. I am completely indebted to Mr. Krutarthsinh Jadega for giving me a place at his homestay at such a short notice and more than that for planning my entire trip from thereon. It is a lovely homestay and I would be talking about it in detail soon.
The week just flew by and I am back after visiting a few places at Kutch. From tomorrow back to work and back to proper blogging. After all today is lazy Sunday. The picture was clicked at Mandavi Beach in Kutch, Gujarat.