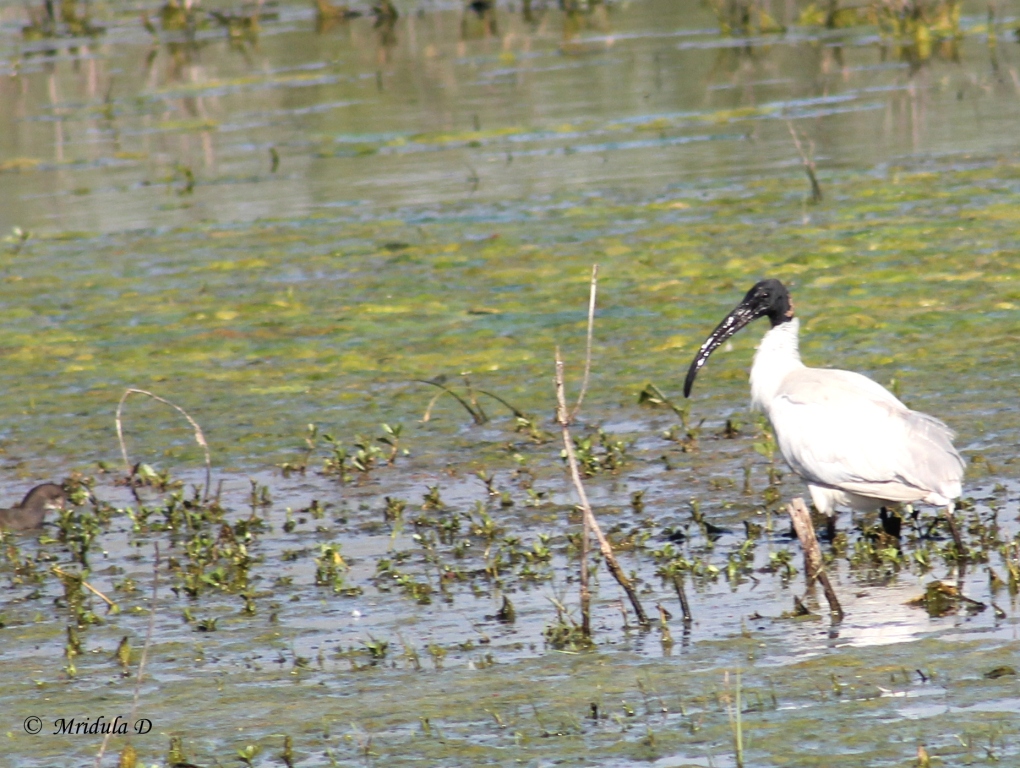 For quite sometime at Bharatpur I roamed alone while my husband and daughter had a later start at that day. I had seen Black Headed Ibis at Mangalajodi too. So at Bharatpur I recognized it on my own!
I met these Rose Ringed Parakeets right at the beginning of the park.
I hate it that the birds camouflage so well. It was so difficult to spot this Grey Headed Flycatcher. A guide identified it for me after looking at it on my camera screen.
I managed to click this Oriental Magpie Robin at quite close range but there was hardly any light on the patch that she was playing.
I end this post with this Grey Heron. I have more bird pictures from Bharatpur, probably good enough for one more post. But after that I am almost back to rummaging through my folders.  I hope I get to travel in April too.