I recently managed to spend a few days at Bhubneshwar. My primary aim was to meet my friends Ritu and her husband Anurag from my Ph.D. days. They also like to travel as much as I do. So we visited the usual suspects, Chilika at Barkul and Konark. But the find of the trip was Mangalajodi. The credit of this trip goes to Anurag who researched the place and made it possible. I just kept telling him that I know people at Indiamike had also recommended it to me.
I really do not have the time right now to go into detailed post about it. So I am sharing a sight with you that was completely mind blowing. There is a bird at the site called Black Tailed Godwit. And look at how many there are at mangalajodi! I promise there is going to be a detailed trip report about this but till then you can read about it at Vaibhav's Blog and at Indiamike.
Let me just show you the pictures of the swarm of Godwits.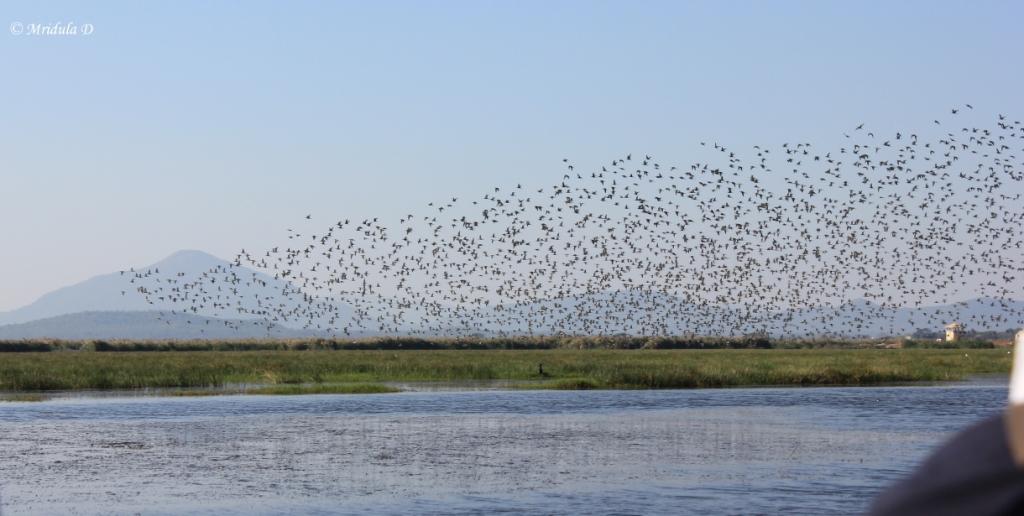 OK now that you were able to count this flock, tell me how many are are in the one below?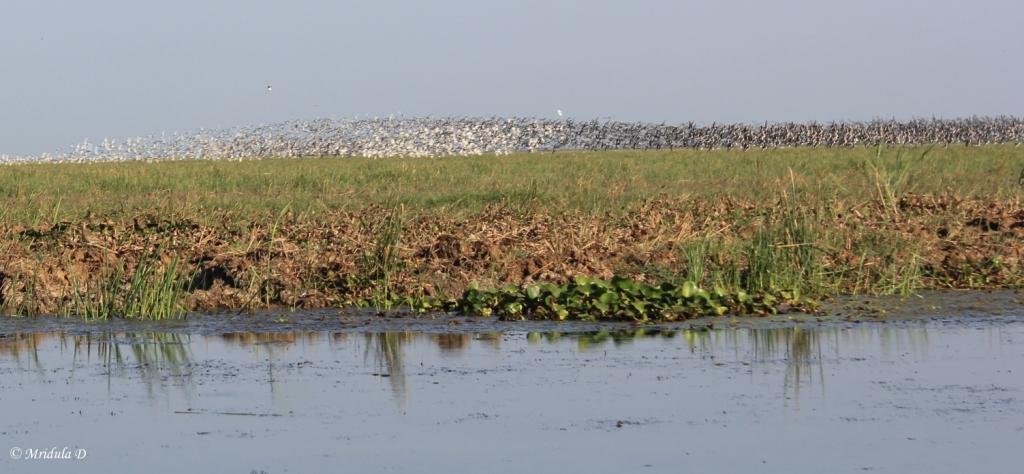 And now that you have finished counting this one one too, try the one below.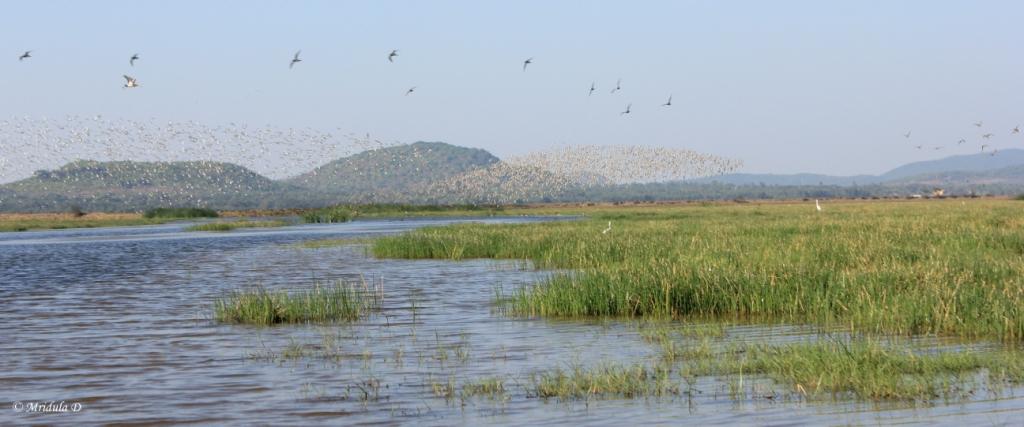 I have never seen so many birds in my life at one place. So when are you heading to Mangalajodi?