I am missing my mountains. The last time I ventured that way was in June (Nepal) but I got too much rain and clouds. So, when I was rummaging through my old pictures these blue skies from Jagatsukh appealed to me instantly.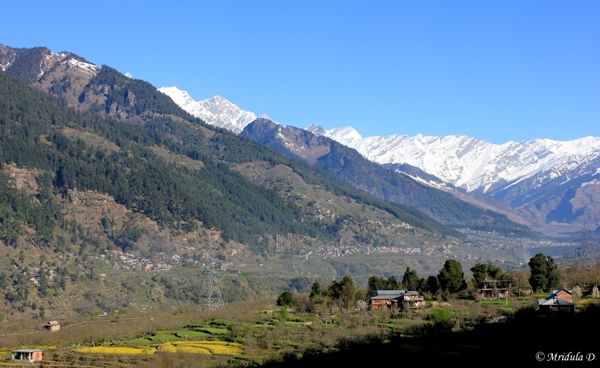 Blue Skies and Snow Capped Mountains, Jagatsukh, Himachal Pradesh
I still remember the day so clearly. It was a cold morning in the hills. I made an effort to get out early to click some pictures. There was hardly anyone out. The air was crisp and cold. It was also not polluted, which is a luxury for someone who lives in Gurgaon.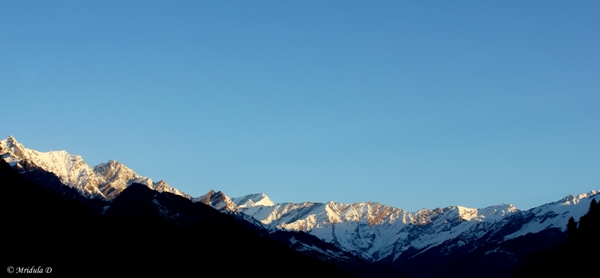 Morning Sky, Jagatsukh, Himachal Pradesh
I hope I will be able to haul myself out of the bed on many other mornings to enjoy such beautiful scenes. Most of the times I prefer to sleep through the sunrise!
This post is part of Sky Watch Friday. Do check them out. My interest in the skies is entirely out of taking part in this fun and beautiful theme.