I had limited time in Fort Kochi. I initially tried to walked around the city but gave up soon. I then hired an auto and the driver, Sabu Babu took me around.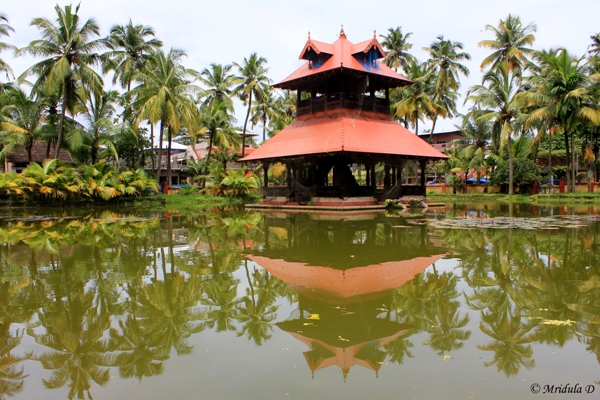 CTD Temple Pond, Fort Kochi, Kerala 
He took me to Cochin Thirumala Devaswom Temple also known as CTD Temple. The main temple was closed at that time but there is this pond nearby with a temple. To enter you have to squeeze through an iron barrier to go inside. It was such a tranquil beauty.  Do give it a try when you are in Fort Kochi.