If you went to T3 (international airport in New Delhi) did you notice the hotel sign anywhere? I have to admit I missed it somehow even though I arrive at airports quite early. So I was quite thrilled when I got to know that I was invited to the Eaton Smart New Delhi Airport Transit Hotel.
Geting into T3 if you are not traveling is quite a story in itself but I will let it pass. So once the formalities were over I reached the 5th level at the airport where the hotel is located. I was quite mesmerized with the view from the eating area, which is just next to the lobby. But I had only my cell phone to take pictures with (easier to enter T3 without cameras if you are not traveling) and this is what I got from the domestic wing of Eaton.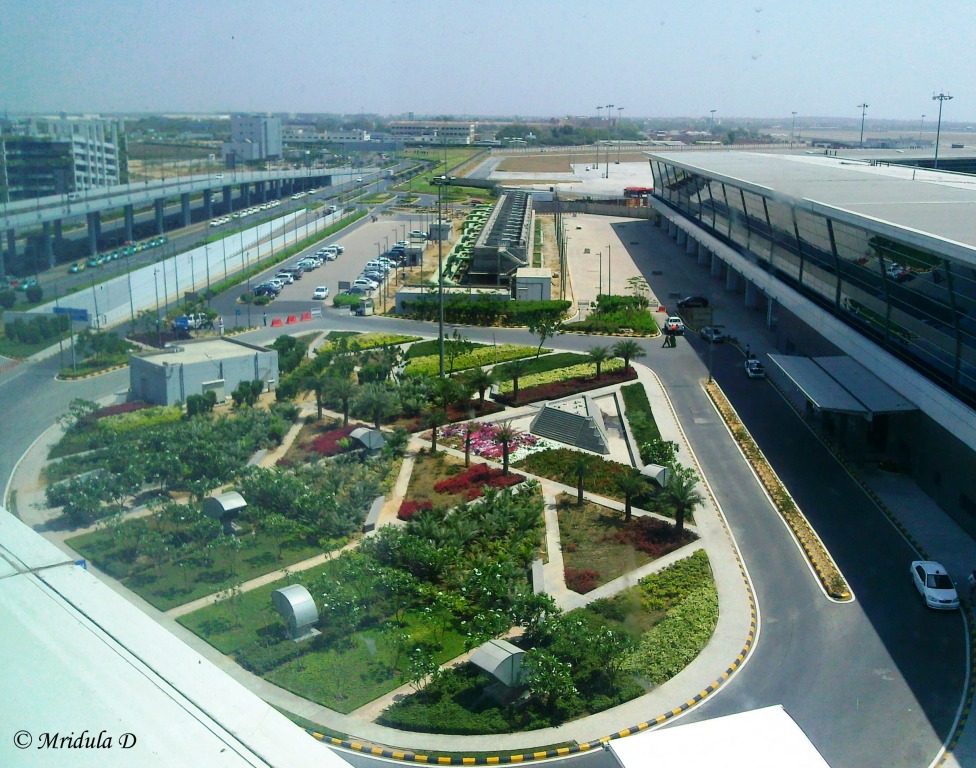 My first task of the day was to go to the spa to check it out! I thoroughly liked it and I kept wondering how nice it would feel to a weary traveler. I have written in detail about the Essentials Spa at IGI Eaton in another post.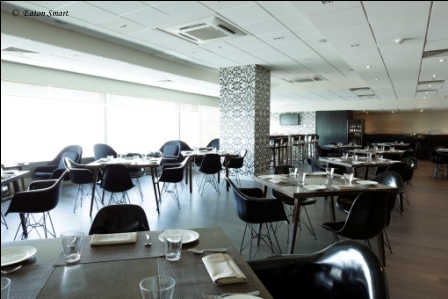 Next on the agenda was food and I went with a tomato based soup and a pasta. Both were hot and refreshing. I was having a chat with the manager and he said it is a different game altogether to operate a kitchen in the airport area. We all had stories to share about our travels and he told us some interesting ones from his days of working in an airport. A tour of the hotel was next and I passed through this beautiful lobby.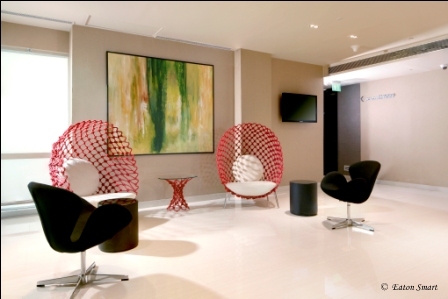 However our stop were the rooms at the hotel. Here is what the room looks like. Rooms are available on hourly basis as well which makes sense as it is a transit hotel at an airport. The hourly booking can be done for a minimum of a 5 hour block. The hotel has international as well as domestic wings. For international transit passengers no visa is required to use the hotel.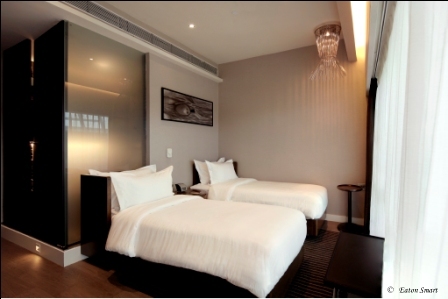 I love the idea of having twin rooms because I have been in situations when we were traveling as colleagues/friends and no twin rooms were  available.
If you go to Tripadvisor you will find that some passanger feel it takes a lot of time to check in to the hotel due to the security restrictions. The hotel people feel it is best to get in touch with them so that they can take care of some of the guest needs required for a check-in.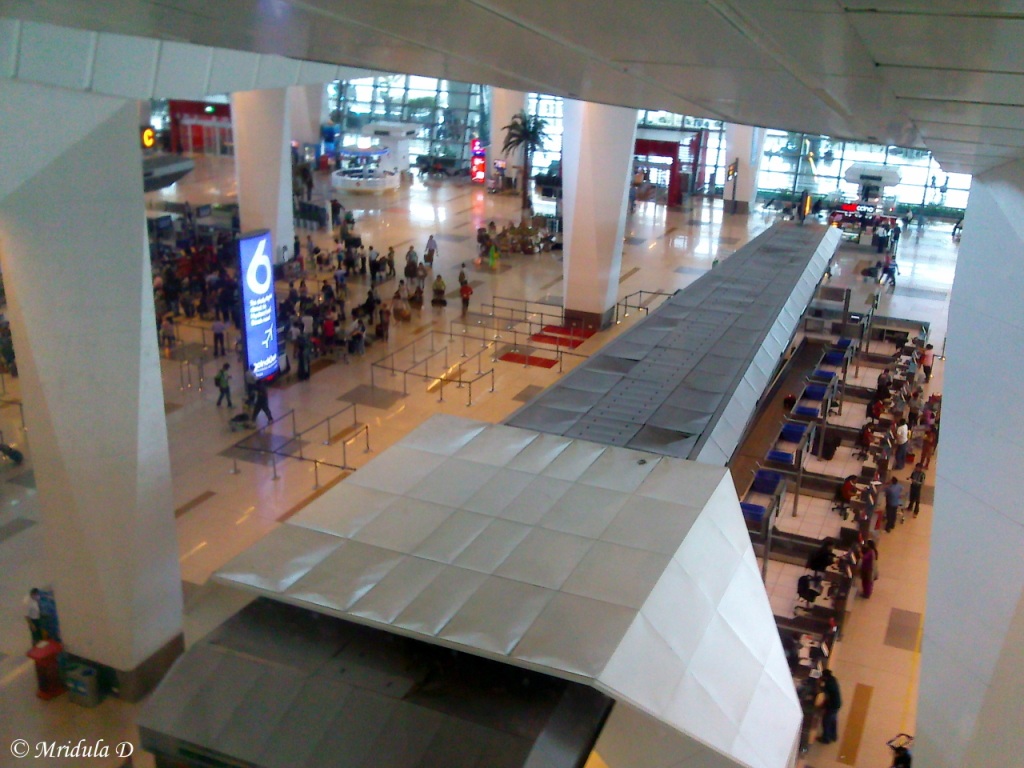 Here is another picture of the view from the hotel of the airport terminal which I clicked with my cell phone. Soon we moved to the international wing and had tea there. They also have a gym in both the wings keeping in mind the need of the frequent travelers who do not wish to miss their exercises.
Overall quite a sensible place for people who are caught at the airport!