I have a special bond with Travel Secrets Magazine. After all I hardly ever see myself feature across two pages of a magazine! Here is another mention in the Jan-Feb 2014 issue of the magazine.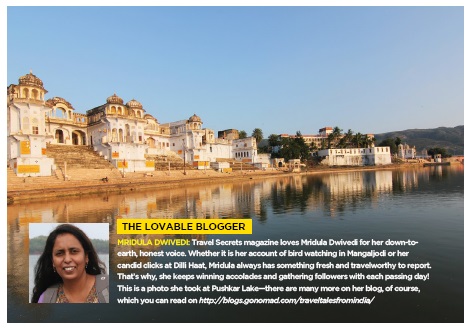 It is a short mention I consider it to be a great source of joy! You can read my interview about blogging on their blog. Here is a short excerpt-
How do you manage to blog in addition to your regular work?
With a lot of difficulty! Since I am not constantly travelling, I have to keep writing about my past travels. I often just post a picture on my blog with a very short description. Above all, when I get too worked up about my blogging, I remind myself that I started it just for fun.
You can follow Travel Secrets on Facebook and Twitter too.