There was a time in February when I thought all my trips were getting cancelled. I have traveled some since then! Rishikesh, Gulmarg, Shillong, Guwahati, Sri Lanka, South Africa and Nepal, I hope I have not missed out on something here. And currently while you read this I am at Te Aroha, Dhanachuli, Uttarakhand. I have to say I have not traveled like this ever and may the spell continue!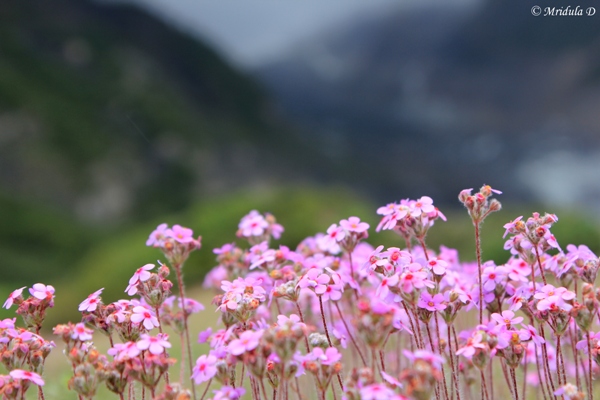 Flowers at Manang, Nepal
These flowers were clicked on a recent trip to Nepal. The place is Manang and it is very beautiful. Before going on the trek I kept saying so what if it rains, I am not made of salt. That theory has proven to be true, I did not melt away. But what I didn't realize was that my beloved views would go away, clouds would cover all the high mountains. So in future even though I am not made of salt I would be careful in choosing my destination as I mostly trek for the views.