It is the sky watch time again! It is a Friday and guess what? It is a Friday when I am traveling too, those are the bestest kind of Fridays. So, I am scheduling this post and going away to Himachal Pradesh in quest of more skies and some snow. The picture I picked up here is an old one, from Goa.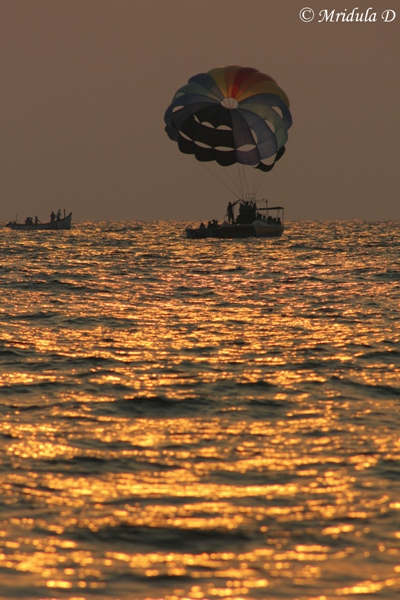 It was in Goa that I realized for the first time that how magical the sea waves can become at the sunset. So, with this photo I say bye and will catch up with you all later in the next.
This post is part of Sky Watch Friday, a theme which is sheer awesomeness.