My fascination with the Great Rann of Kutch continues. After the sunset I continued clicking pictures at dusk. For this one I left the camera on the tripod (the one that used to fit in my suitcase and is now broken) for 20 seconds. The new tripod doesn't fit in my suitcase. I now have to buy a new suitcase. It is good in a way, as I would always struggle to fit in any shopping I did with my current suitcase. One good thing about it was that in spite of me stuffing it to the limit I would never go over the checked-in baggage allowance.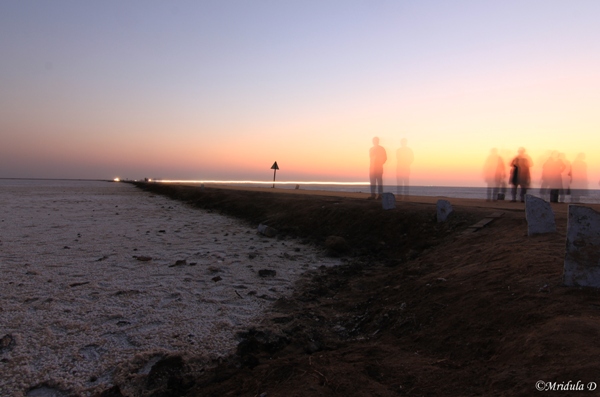 The line of light in this picture is due to a battery operated vehicle moving through 20 seconds. The people also looked blurred because they were moving around. Talking about present, I have leaves in the next week. But as of now not sure where I am heading. And I can tell you that leaves me in a very foul mood! I hope things will settle down soon.
This post is part of the awesome Sky Watch Friday community. Do check it out.