I am heading to Malaysia once again and as soon as early next week! And I can't stop grinning. This time I am taking part in the first ever Tourism Hunt 2012 Event organized by the Ministry of Tourism, Malaysia.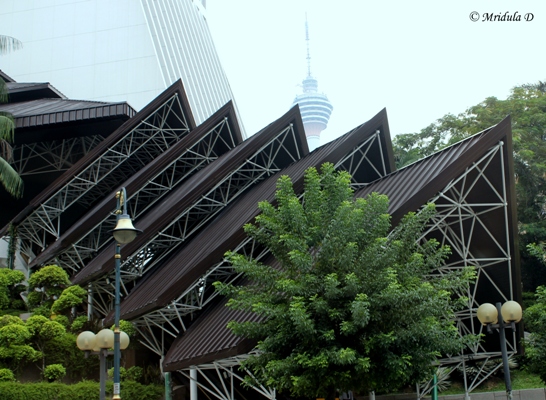 I had a great time on my previous trip too. But I am excited about this one a lot. The first reason is that I get to visit an island- Redang and I drooling at the pictures I get to see of it when I search on the internet.
Some of the other places that I get to visit are- Putra Jaya (and this is the only place I have seen on my first trip as well), Sepang International Circuit (F1), Kuala Kubu Bharu, Fraser's Hill (known for bird watching), Raub, Bukit Gambang, National Elephant Conservation Center, Gandah, Kuala Terengganu and as I said before Redang.
I am totally looking forward to it. Actually I knew of this for quite sometime but I was waiting to get the tickets  in my hand before talking about it. I now have the tickets to Kuala Lumpur and back. I would be flying Malaysia Airlines and will do the check in before so that I get a window seat. Last time when I landed early morning in Kuala Lumpur I had the window seat but it was totally overcast. I hope for a window seat and better skies this time.
I have also found out a program that tells about the sunrise sunset moon rise and moon set for any city in the world- The Photographer's Ehpemeris. I have already loaded it on my desktop and for the desktop it is free! Up to now I would always ask the locals about the sun rise and sunset times. This time I am determined to use every opportunity to take pictures. I always try that but this time I am determined just a little more.
I hope to be able to connect from the places that will have wifi. And I am sure many will. I do not have a data packet for my phone, it was costing me a bomb.
I am so much looking forward to this trip! And many thanks to Tourism Malaysia for inviting me.