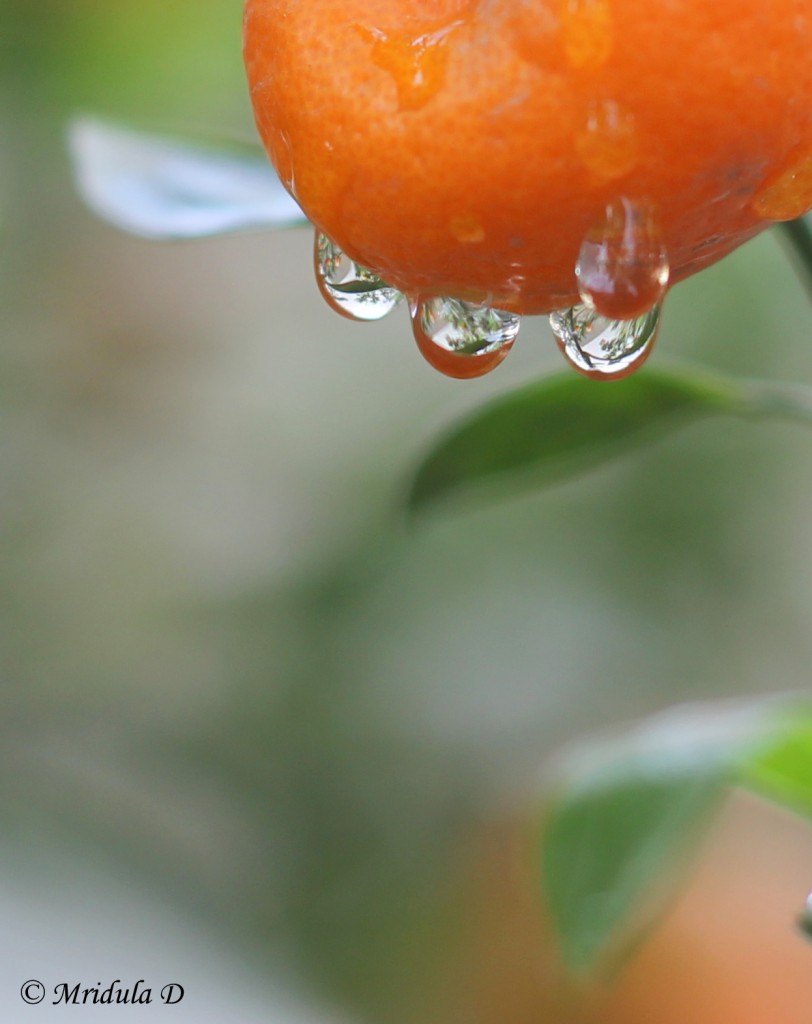 This week's challenge at  the Digital Photography School is abstract. I hope these water drops are a bit abstract and fits into the theme. These miniature oranges grow in my backyard. I always drool over them but I decided to do something about it today.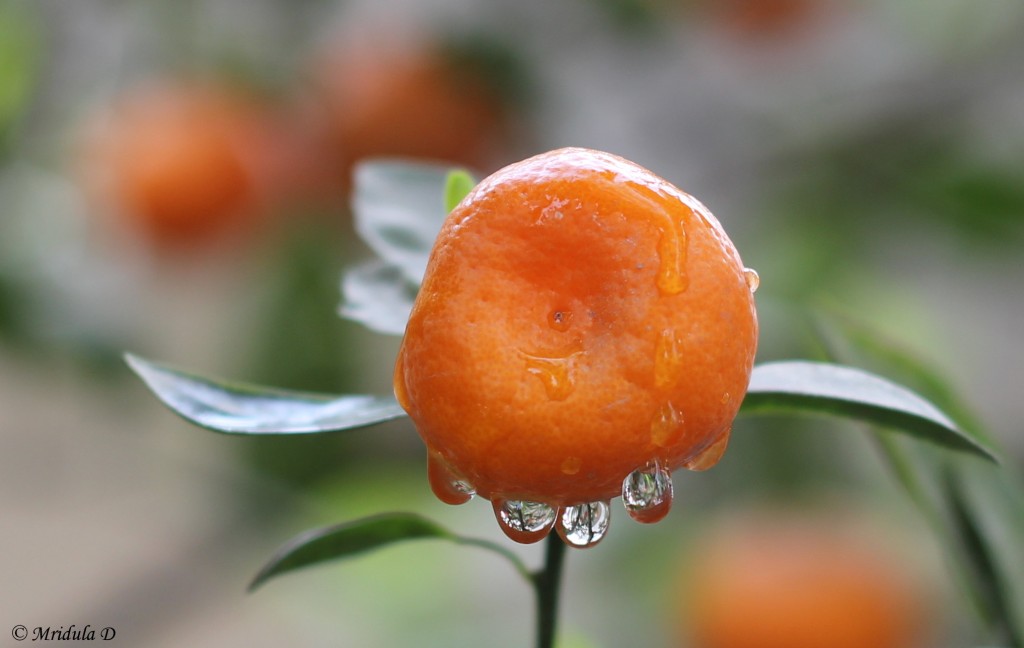 When Chhavi started taking her afternoon nap I headed out with a glass of water and my camera in my hand. Well, I have to admit I sprinkled water over the orange to get the droplets.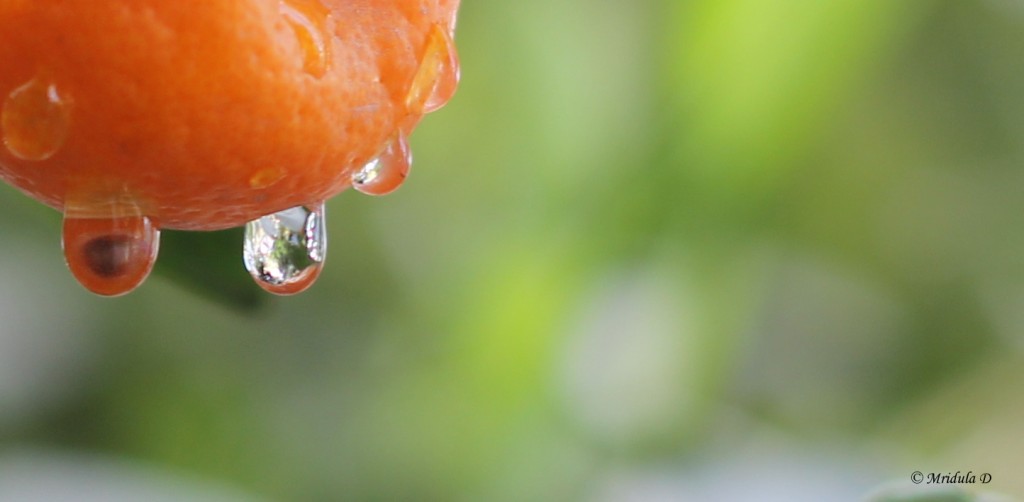 The tree looks very beautiful when it is full of oranges. But these are very bitter in taste. I use them as a lemon substitute in my Maggi!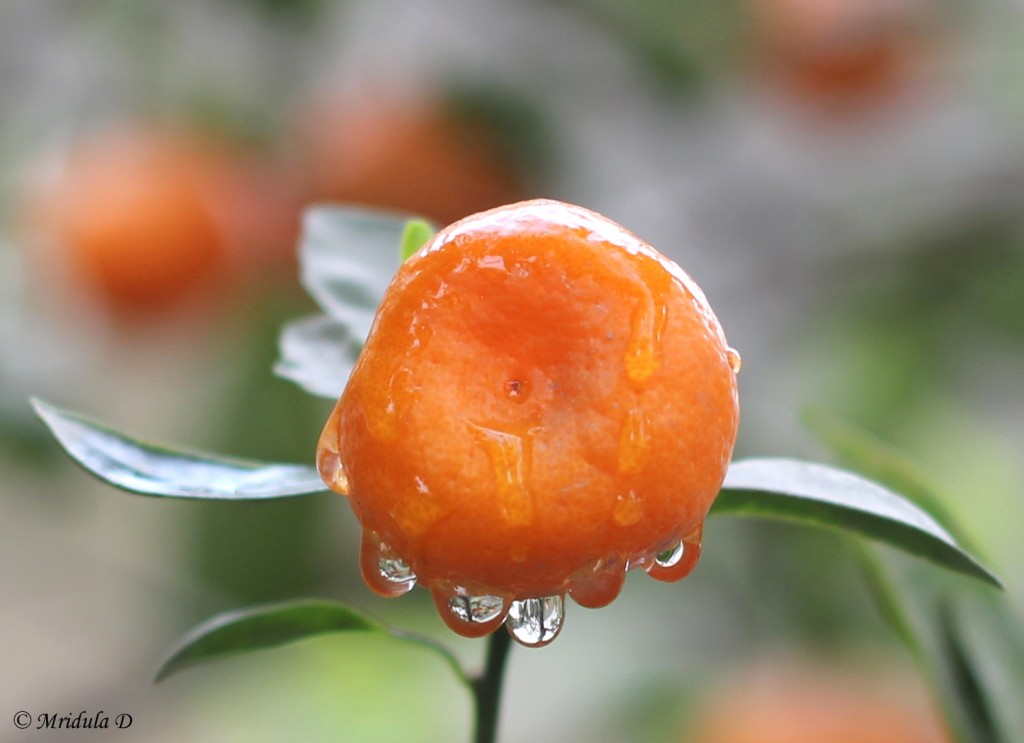 As the droplets were my own doing, I managed to get 5 at a time and how thrilled I was. I was shooting with a 50mm prime lens and to achieve this effect I have cropped the pictures like anything.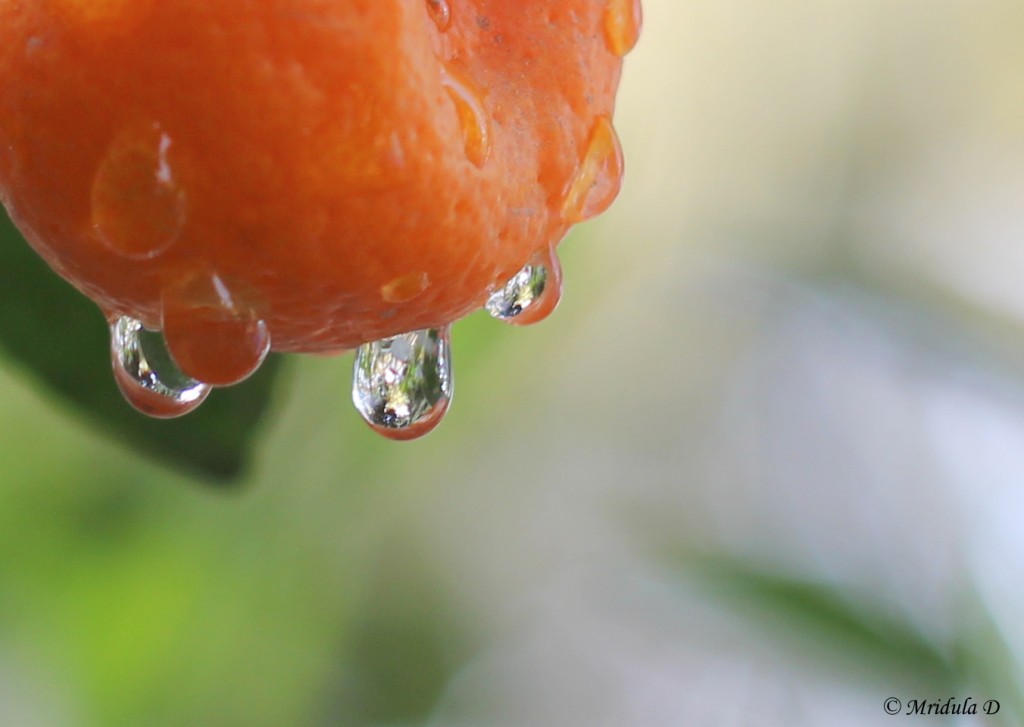 But other than cropping, I have hardly done any other editing. I anyway do not know how to use photoshop. I do my editing in Picasa. Guess how many pictures I took to finally publish these 5? Around 150 but that tells you more about my photography than anything else. I envy people who can take 10 tack sharp pictures and then post 5. One day …