Some of you may remember I used to participate in Weekly Photography Challenge at DPS. I had thought I would do it every week. And then I let it slip. I am back again with the In the City Weekly Challenge.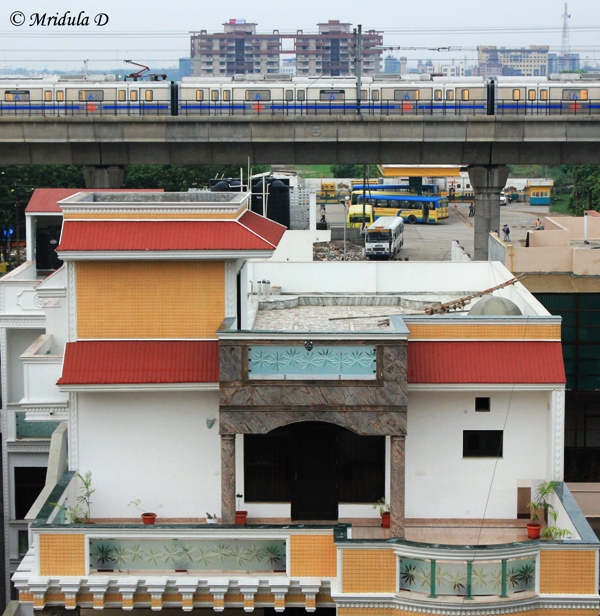 Clicked this one at Noida. And apart from the metro train in the background it could be anywhere.
And hence I long for this! And run to the hills at the first opportunity.
Even though I did not get any rains (at least while trekking) in the Valley of Flowers, there was a good downpour today at Noida (I am at my sister's place, again!) Can't remember after how many years I went out got drenched in the rain along with my sister, my niece and my daughter. Of course it was my sister's idea.
And then in the evening my husband and I got out to take a small walk and on the rain water I slipped and cut my heel, nothing much just a small cut. When I came back my brother-in-law remarked, "you go and trek all over and of all places you choose my housing complex to slip and get a cut!
PS.