So it is time so say goodbye to Durban. I had a great time at INDABA 2013 and I like what I saw of Durban, which is very little. I sincerely wish that this is just the beginning of my relationship with the continent. It is a warm (not weather wise right now) and lovely place.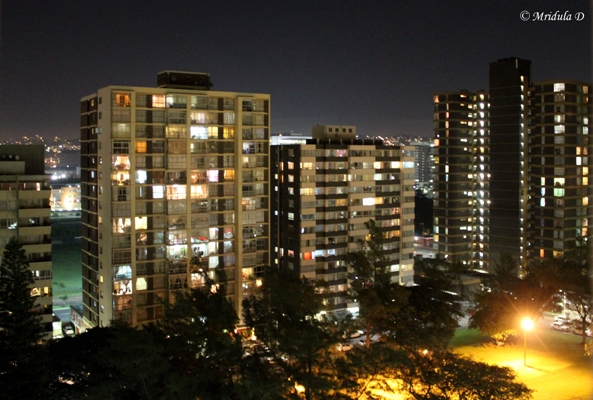 Durban at Night, South Africa
I was not sure how would I feel at INDABA 2013 as this was my first time for attending a big trade event and I certainly didn't expect that I would miss it. But I am surely going to miss the buzz of the place. Here almost everyone talks about Corporate Social Responsibility and Conservation. It is part of the everyday vocabulary. I wish it was so in India too. And there are exciting things to look forward to from tomorrow. We are heading to the Manyeleti Game Reserve.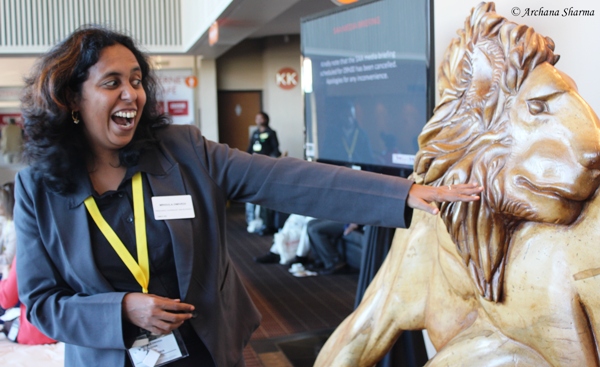 Wild Encounters, Durban, South Africa
I am now absolutely looking forward to the wild encounters in South Africa! I have a 4.00 am check out time to catch an early morning flight and before that I have to get up and pack as well. It is already 1.48 am in India and I am for sure sleepy. So I will keep this short. I am really excited and looking forward to my safaris and the bush experience. See you all from Manyeleti which boarders Kruger.