I get to see a lot of birds without ever leaving my home. I put a bowl of water for them in the balcony throughout the year. On weekends I give them a further incentive to visit my balcony. I will put something to eat as well. From my experience I know the birds like oranges!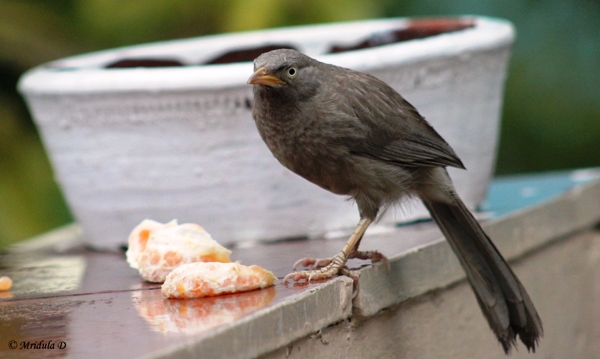 Jungle Babbler- Don't Mess with my Food!
I then click the pictures standing inside the room. This bird kept giving me a stern eye as if to say bugger off let me have my food in peace!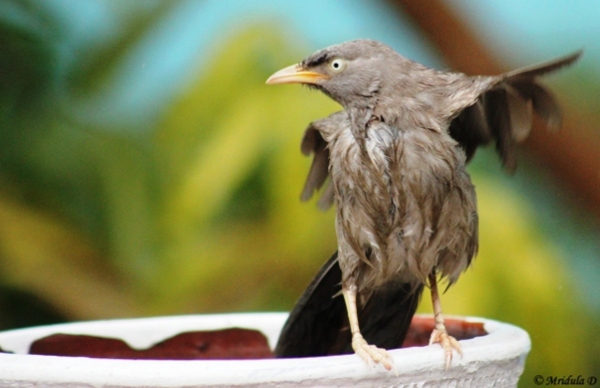 Jungle Babbler
After a few pecks the birds were interested in the water and posing for me!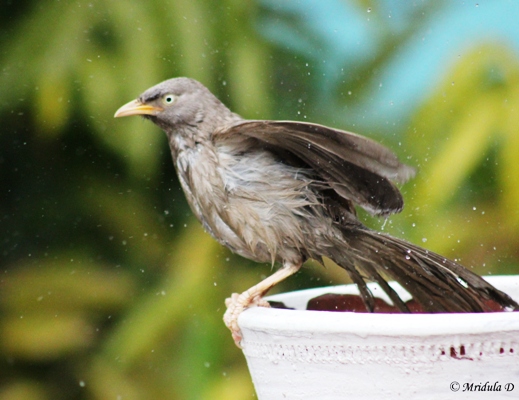 Bath Time for the Jungle Babbler
Finally it was bath time before the bird flew away! If you like bird watching consider participating in the The Great Backyard Bird Count.