Birds (and other animals) are master of camouflage. While walking on the roads of Rishikesh, early one morning I thought there was something irregular within the pattern of the tree. After zooming from a distance I could see the Jungle Owlet clearly. I also knew from that distance it would not make for a good photo.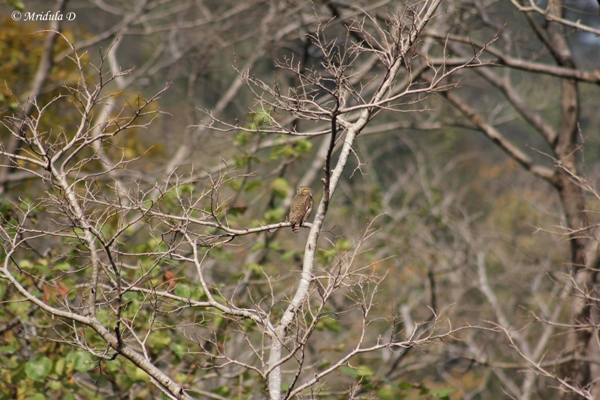 A Far Away View
After spotting a bird with my 75-300 there is only way to get a decent picture. You try to go as close to the bird clicking continuously, because you never know when will the bird fly away.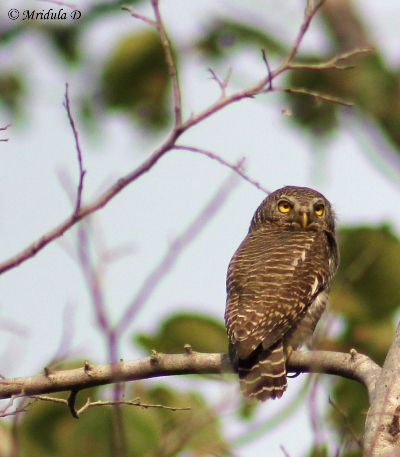 A Jungle Owlet
The result of going closer and ruthless cropping is this view of the jungle owlet. The bird did get annoyed with me pretty fast and flew further away making sure there was a steep fall right below where it perched. There was no way to get a better shot so I had to be happy with this.