Panna National park is one of the most beautiful national parks I have visited in India. It has a river, it has a waterfall and it has a fort inside the park. It is just 26 km from Khajuraho and the road leading to the park is good. The same can't be said for Bandhavgarh and Pench. In 2013 Panna didn't had a zone system as the park is not getting too many visitors and overcrowding is not a problem.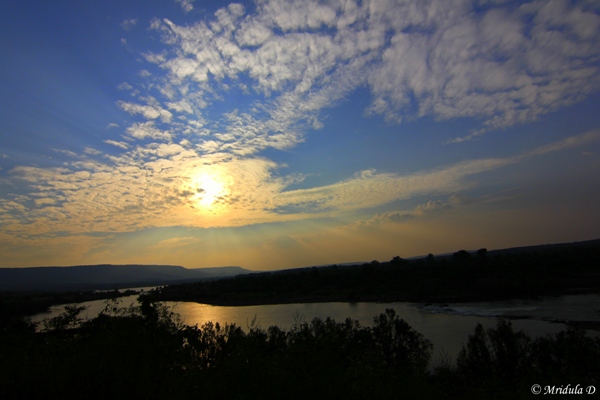 I actually have leaves at the end of February. I have a tentative invite too. Now that invite is yet not confirmed and because of it, I am not booking anything on my own. I hope this is not going to be my story for 2014. After all, the year started on the same note as well, an invite getting cancelled and a last minute solo trip. But then if it has to be a last minute personal trip, so it be. Who knows, I may become an expert on planning last minute trips!
I managed this post for Sky Watch Friday after rummaging through my folders, sure sign that I need to travel again.