I visited a small village in Himachl Pradesh called Khakhnal. It is the next village after Jagatsukh towards Naggar. I love walking and I love walking in the mountains. It was evening and the sky was putting up some show!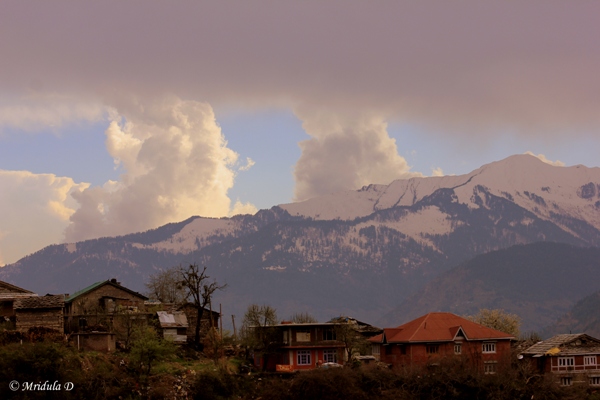 Khakhnal, Himachal Pradesh
When reached this point I realized that there were houses ahead and I would not get a better view. I decided to turn back. It was getting late and I wanted a cup of tea before I started walking back. I was walking on the main road and I could have hopped into a bus if I wanted but I was still quite fresh.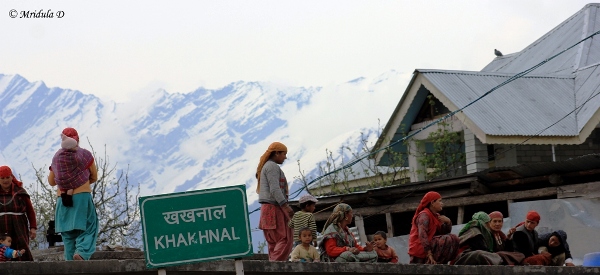 Women at Khakhnal, Himachal Pradesh
And when I started walking back after having my tea I spotted these women on a terrace. They all were eagerly waiting for a local festival procession to pass.
This post is part of Sky Watch Friday. It is an awesome theme, do check it out.