Greetings from Srinanagr! I am here with J&K Tourism for the Summer Festival. I arrived here today, slept flat through the flight, woke up only close to landing. It was quite cloudy. I am staying in a house boat today!
We visited Pari Mahal today, which was indeed beautiful for the views it provided of the city. However for this lazy Sunday (well it was not really lazy) I picked this evening shot of the Dal Lake as we were passing by. Actually it was the traffic jam that gave me the opportunity to click this picture.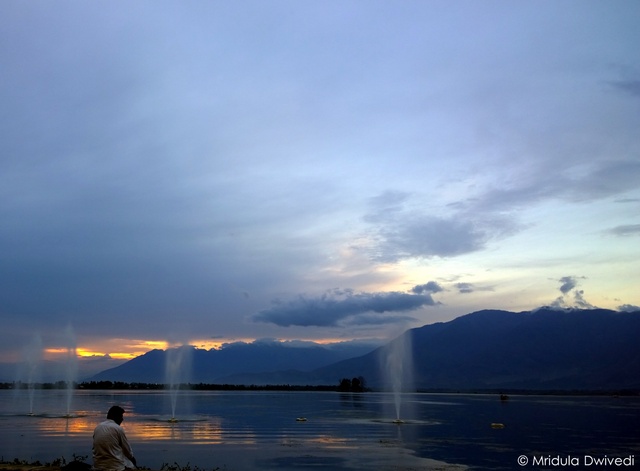 I am here till Wednesday so not much blogging will get done! But I will have loads to share once I get back.