We visited the Ban Dong Krathong Yam village as part of our media trip with Tourism Authority of Thailand. This village is a Puan village which still keeps its local culture.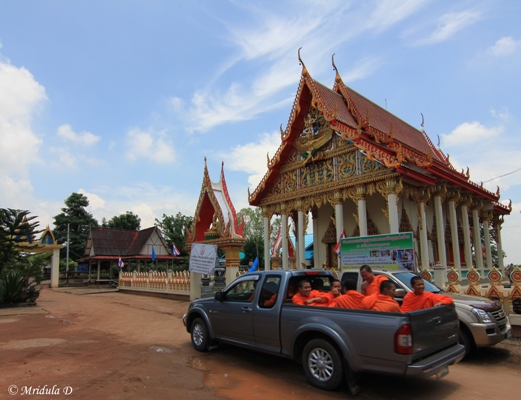 The Monks and the Temple at Ban Dong Krathang Yam
There are homestays available at the village. I just had a few hours stop but if you are looking for a time away from the big cities and usual destinations you could check  Ban Dong Krathang Yam out.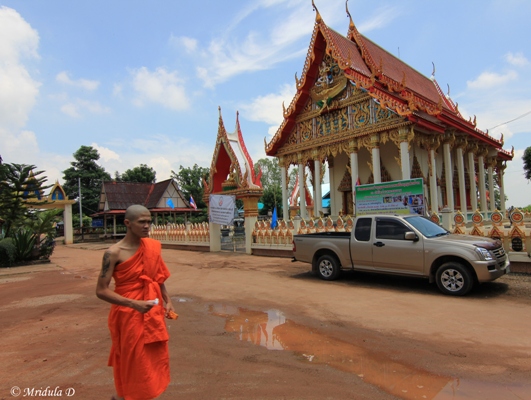 A Monk Passing by the Temple at Ban Dong Krathong  Yam
The people in Thailand are predominantly Buddhist, I am told that up to 95% of them follow Buddhism. Being from India I am no stranger to Buddhism but the Thai Buddhist architecture and temples are so different from the ones I see in India.  Thai temples are really beautiful and every village will have one. The temples are at the center of the community activities, more so in the rural communities. I have done a lot of trips this monsoon and I am now longing for some winter skies.
This post is part of Sky Watch Friday. Do check them out.