I start my photos of Monumental Goa with Fort Aguada. This fort became popular with the movie Dil Chata Hai showing a scene with it. I visited Goa in March when it was very hot but still the fort did not lack visitors.
On the other hand this church called Mae De Deus Church was almost empty. There were probably 3 other people and us in a group of four. The church was locked from inside though.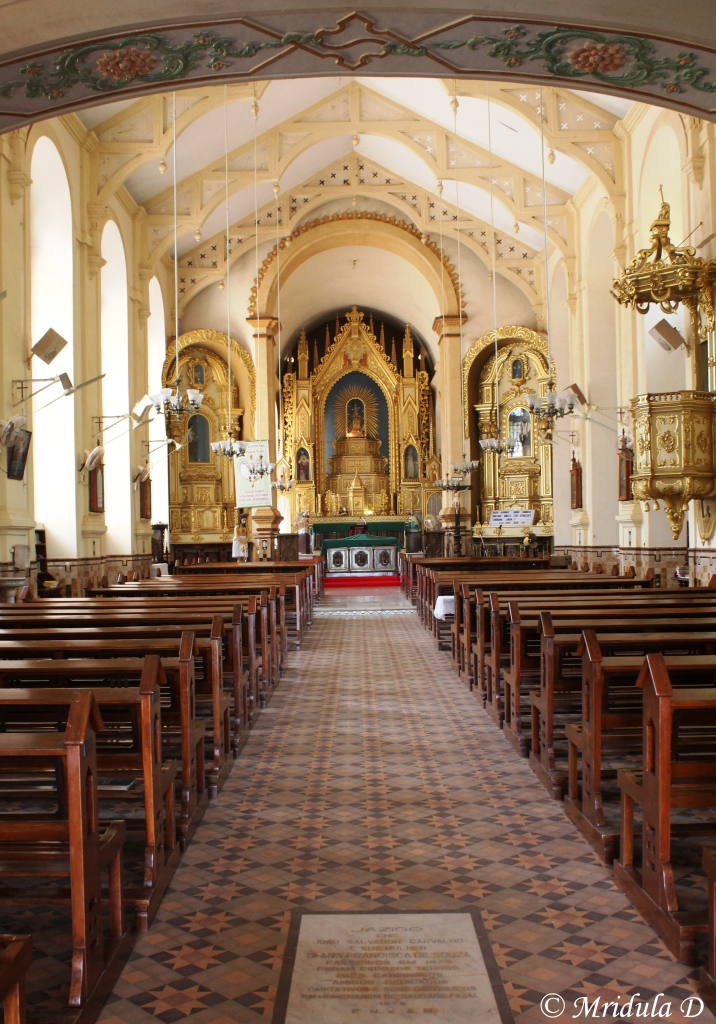 We could still click a picture of the interior through the iron grills and it was a treat to click an empty church.
These are the Ruins of St. Augustine Complex. This is old Goa. This was around noon and it was sweltering hot and the monument again was almost devoid of human beings.
These are the arches at the Basilica of Bom Jesus in old Goa. It is very popular with tourists and I had a tough time getting a picture deviod of human beings.
This is inside the Basilica of Bom Jesus and I was quite intrigued at the practice of offering garlands in a church. It happens only in India?