For this lazy Sunday I once again post a picture I clicked at Dilli Haat. Once again it is the colorful necklaces that are on display. I hardly ever wear one, so I never buy one, but clicking them is always a high priority!
This time as soon as we entered Chhavi asked for mehndi (henna) on her hand. After a very long time I too got mehndi on one hand!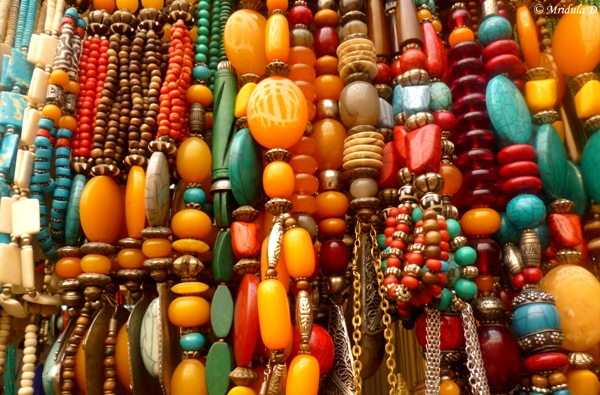 I was so happy that I was not carrying my SLR but Seshadri's point and shoot. I could easily click this picture with henna on one hand! I actually started using point and shoot when I took Chhavi out just by myself recently. I am in no way going to trade my love for anything. There is no substitute for a SLR for taking certain type of pictures, But with Chhavi around those pictures are simply not happening. So, I am thinking of using a point and shoot more and more when I take her out on a local trip.
Now the question is whether to buy a point and shoot or to just keep pinching Seshadri's camera?