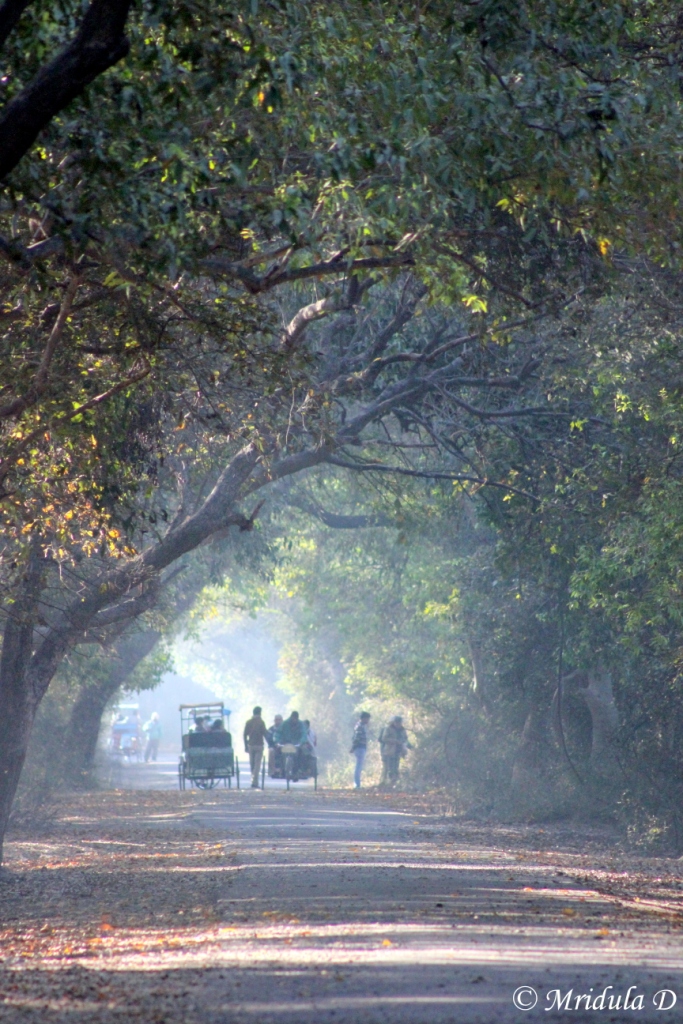 I associate the Bharatpur Bird Sanctuary with what else but birds. But today I decided to post a few non-birding pictures of the park. In the picture above is the long narrow road which is the main hub for bird watching.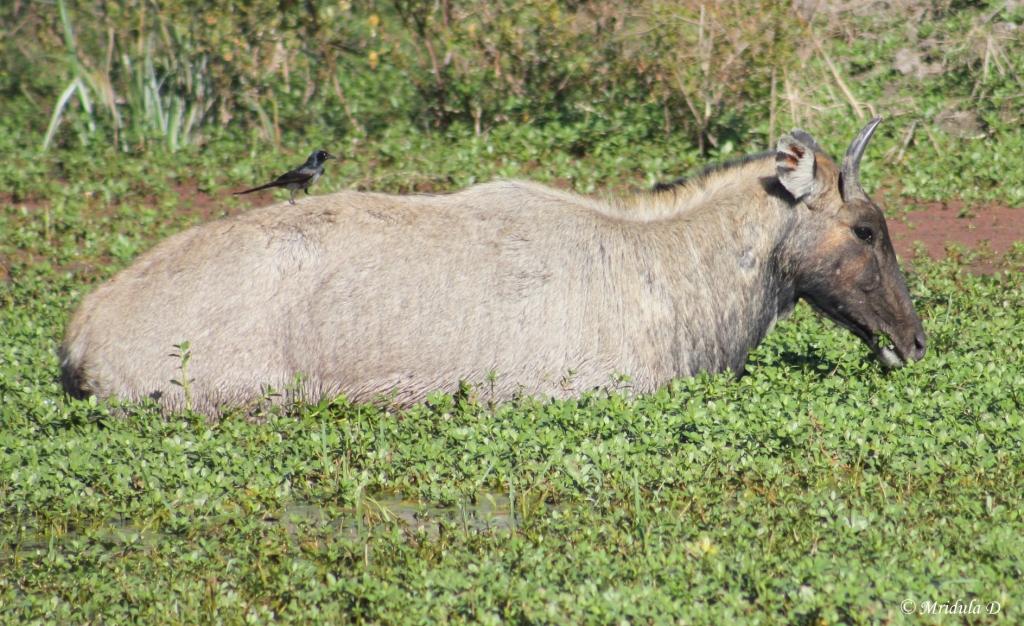 Blue Antelopes are also very commonly seen at the Bharatpur bird sanctuary.  This one was mucking around in the brackish water and a black drongo was taking a free ride on its back.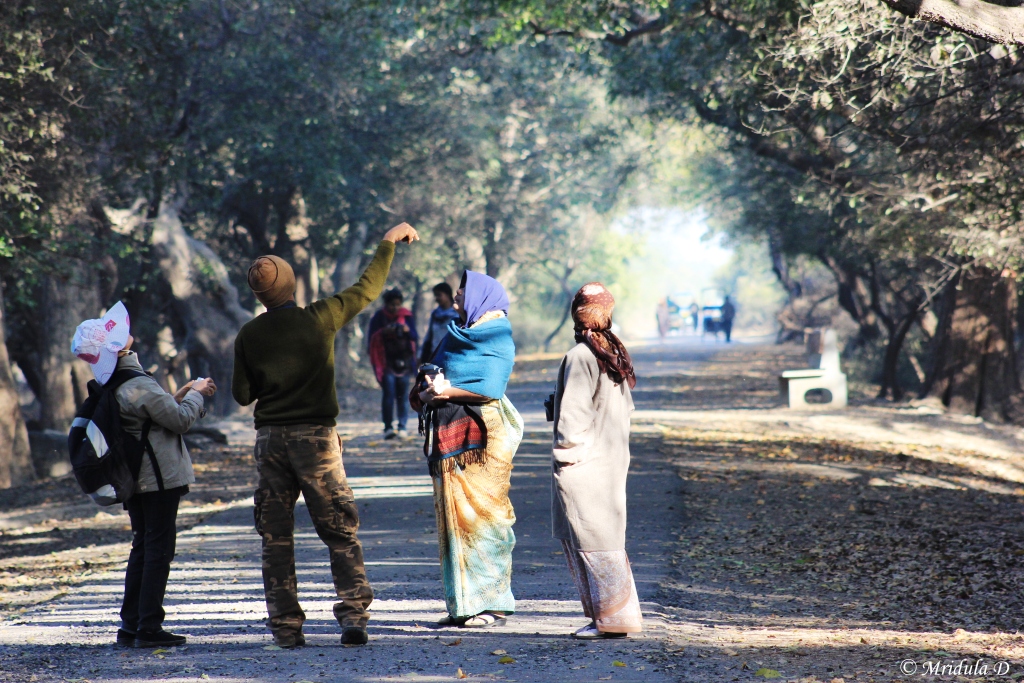 Looks like they spotted something! A bird watching session in progress at Bharatpur.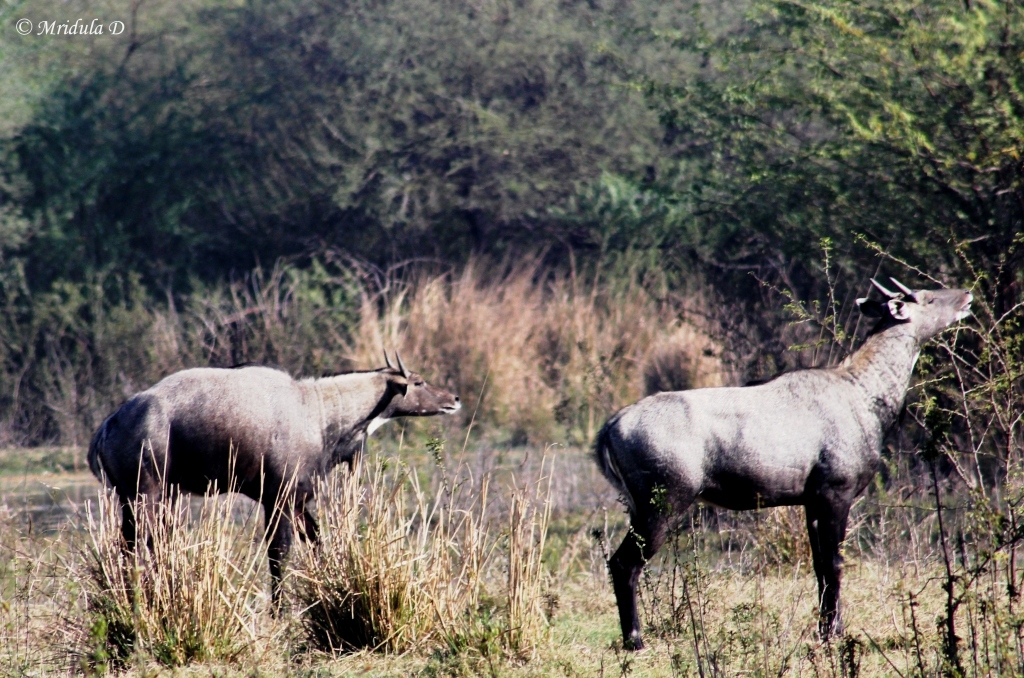 Earlier in the day I had spotted this pair of Blue Bull Antelopes looking quite handsome.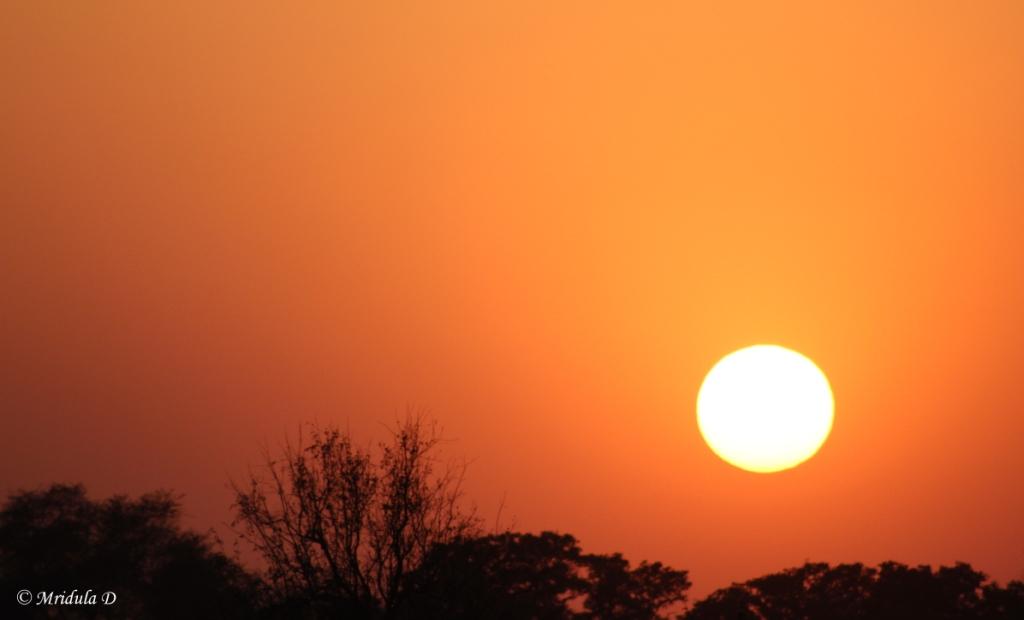 I spent close to 11 hours in the park in a single day. Left only with the sunset.