I usually refrain from clicking people. But on this day while generally pointing my camera at the sea and the golden light on it, for a moment without thinking much, I turned and clicked this picture. You can see that the three guys are also pretty unaware and walking. But the one on the right spotted me and guessed correctly that I clicked their picture. Next this happened.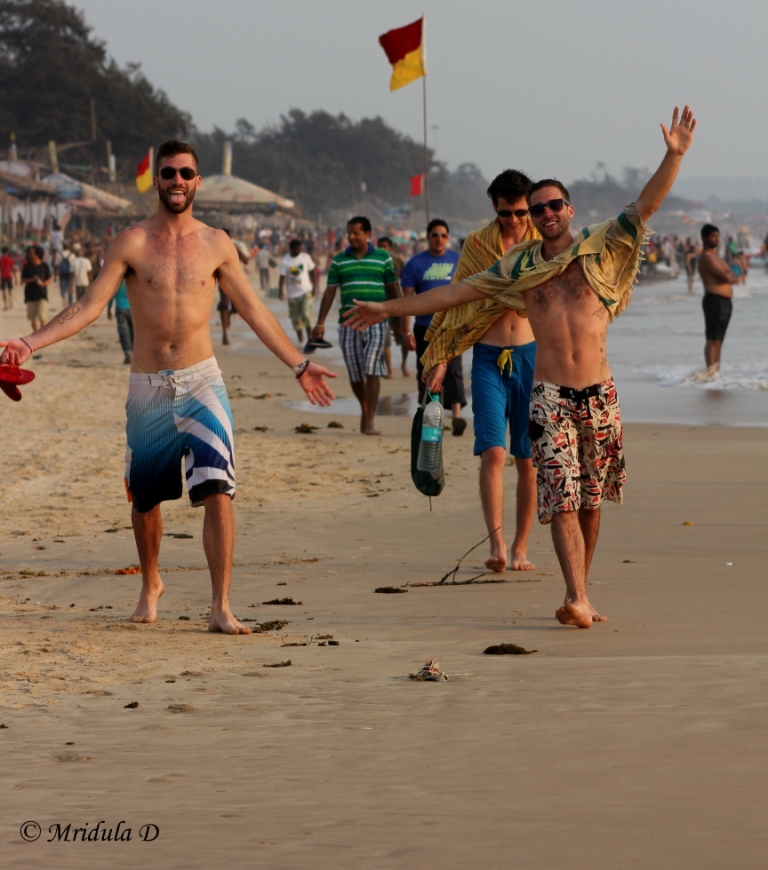 They made a small scene, waving their arms and shouting a bit and demanded that I click another picture. So this picture has been clicked on demand. Then they crowded me and asked me to show the pictures. They said they liked the first one better! I agree. Then if you peer hard you will see two Indian guys in the background in the above two pictures.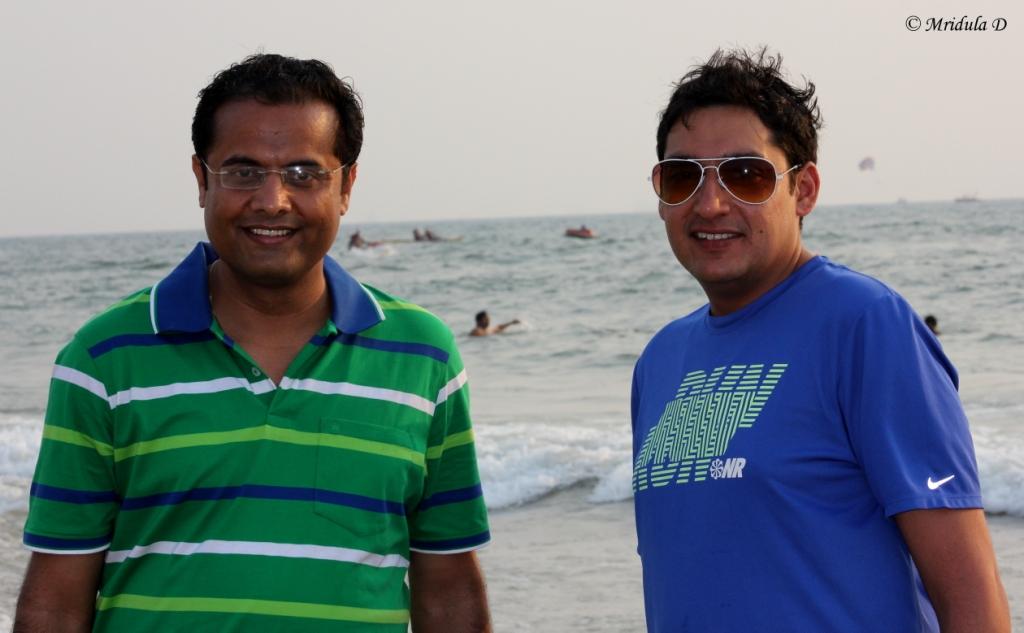 I had not noticed that they were walking behind the first group of guys and hence they also asked for a picture. At that time I found it quite confusing why they wanted their picture to be clicked by me. But later when I was looking at the pictures, I realized that had witnessed the first scene.
But after this short interlude I was left to my own devices and I went back to clicking the sand, sea and the sun!