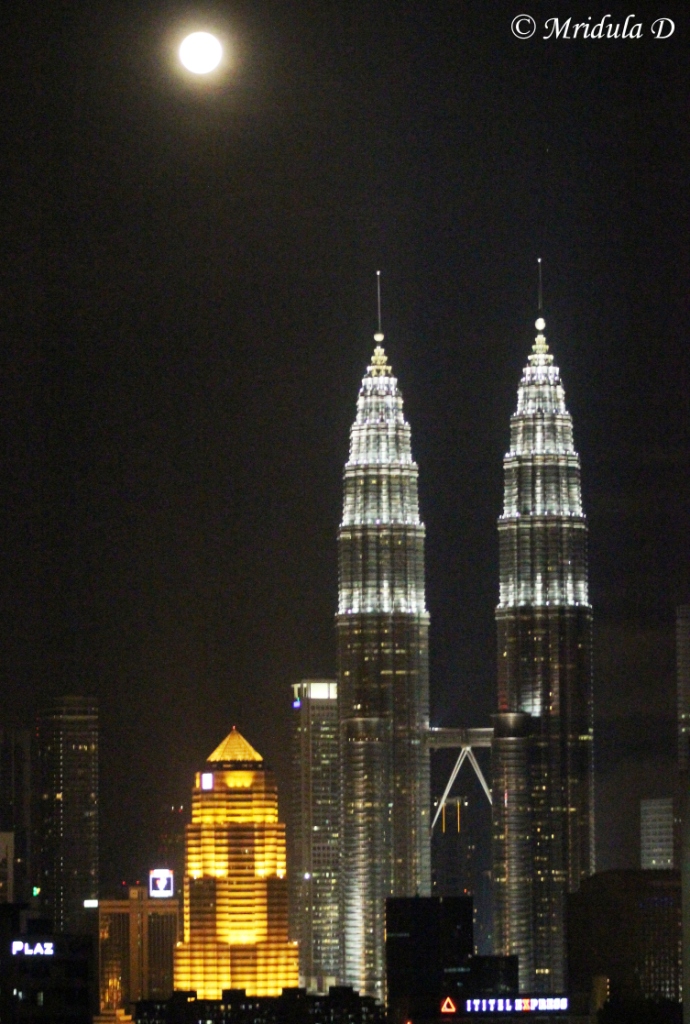 As I was coming back (with Anuradha) from a trip to China Town at Kuala Lumpur, this was the site that greeted us at the train station. We can see Petronas Towers from Seri Pacific Hotel. So we ran to the concierge and asked if there was a place within the hotel from where we could click a few pictures. He talked to someone on the phone and then told us that we could go to the 30th floor lobby and spend a few minutes clicking. I ran with my tripod (OK I actually took a lift). But I was not too happy with the wide angle pictures.
And try as I might I could not get the 70-300 to work with tripod. I was also hassled as the concierge told us to spend only a few minutes. But I have to say the staff at the private lobby was excellent. They catered to our every whim, can we click from here? Can you please put out the light?
In the end I decided to us the 70-300mm hand held. Usually the result under such light conditions is disaster. But I like it this time, so what if the image is grainy. At 6400 ISO it had to be grainy.
Note to self: Figure out your tripod and figure out how such shots work best. It is not every day that I will get such an opportunity.