I clicked this picture while walking around in Palampur. I was walking from my hotel to the bus stand at Palampur. This Plumbeous Water Redstart was a very obliging bird.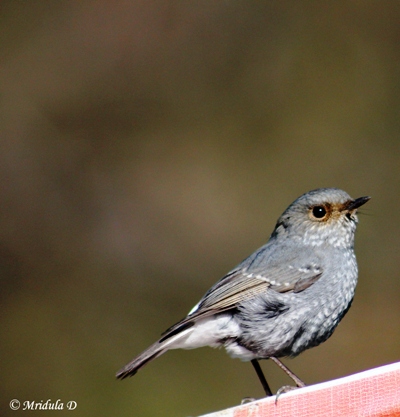 Plumbeous Water Redstart
When I saw it I had the kit lens on the camera. The bird was so patient that I could change my lens and then click pictures. First this was sitting on an electric wire and I got some record keeping shots. But then it changed its position and went to sit on a small hoarding. That is when I got lucky. But this is the only decent bird shot I have from the entire trip.