Even though the memories of South Africa have not yet faded I am heading to Nepal to trek through Annapurna Circuit and for most of the time I would have no internet access. So I am scheduling some posts, mostly from South Africa, because as I say I can hardly sleep at night if I do not blog!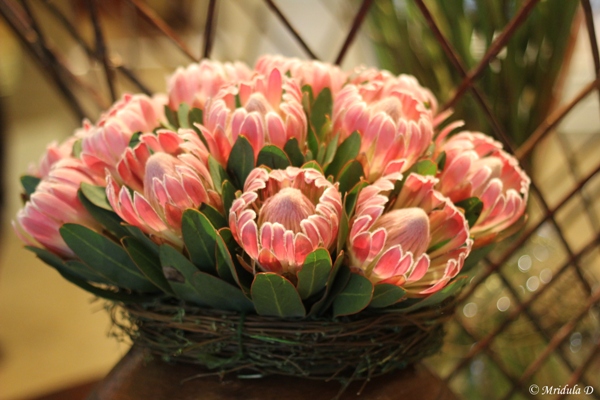 Protea Flowers, Durban, South Africa
King Protea is the national flower of South Africa. Not sure if these are King proteas or just Proteas but whatever they are aren't they beautiful?