I know it is not a Sunday and it is not a photo day. But this is what happens when I do not travel for nearly two months! I have to keep this blog alive with places and things around me and you have to view them! See it is better for all involve it I travel more!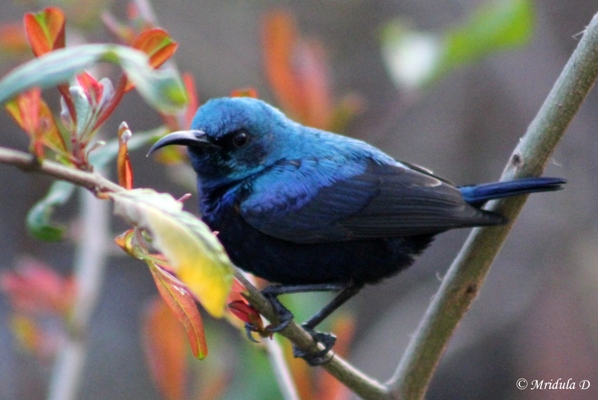 Purple Sunbird
For the past three years (or is it more?) there has been a Purple Sunbird nest in my backyard. I do not go very close to the nest because I do not wish to startle these fragile creatures. But as they have a nest they keep coming and going at all hours during the day. I was just standing in my balcony clicking sunset when this male Purple Sunbird came and chirped around. It didn't seem to even notice a 75-300 mm lens pointing at it. Hence this happy picture.
And even though I love to click birds I am counting the days like anything (I am almost as impatient as my daughter gets when she is waiting for something to happen) when I get to travel again.