They say there are two reasons why people visit Rishikesh- rafting and religion. I managed to get both in one frame. This was clicked after we completed our rafting near Ram Jhula.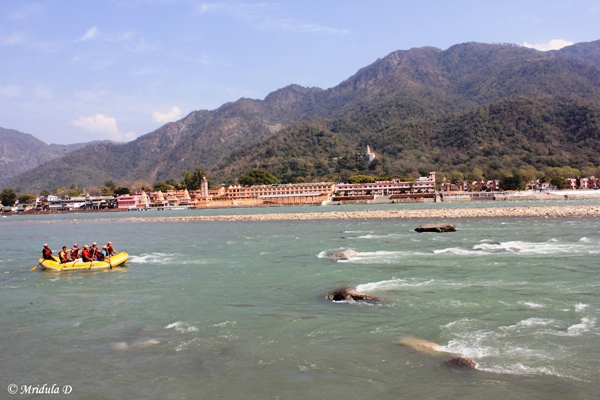 Rafting and Religion at Rishikesh
I have to admit I have been keen on rafting. This time I was told by my raft expert Amit that the rapids have been named by Sir Edmund Hillary. I The name that is stuck in my memory is called 'return to the sender.' There would be more on rafting at the Ganges soon.