Panorama Route as the name suggests is an extremely scenic route in South Africa. There is an attraction called the Three Rondavels after the three hut shaped mountains.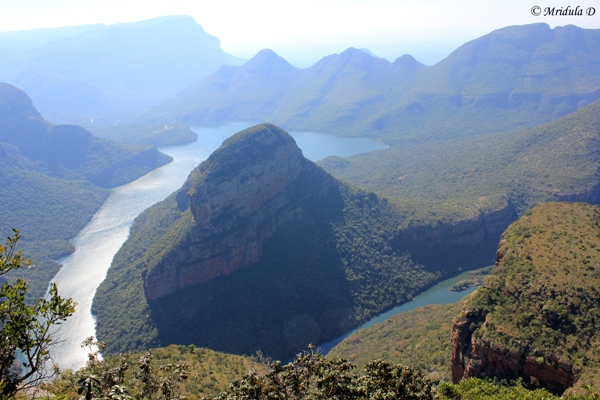 Scenery Around the Three Rondavels, Mpumalanga, Panorama Route, South Africa
This is the scenery around the Three Rondavels and what a beauty it was. I died of envy when I saw cruise boats on the Blyde river, I so wanted to do it myself. I also kept thinking what kind of treks are available in South Africa because in the end if I really want to see a place it has to be on foot!