We wanted to do some shopping at Gulmarg as we were not confident about the conditions at Srinagar. And we found that even though there were many hotels, restaurants and snow boot renting shops but only place to buy shawls, t-shirts etc. For me buying something for my daughter is a must, that is my entry fee to get back into my home!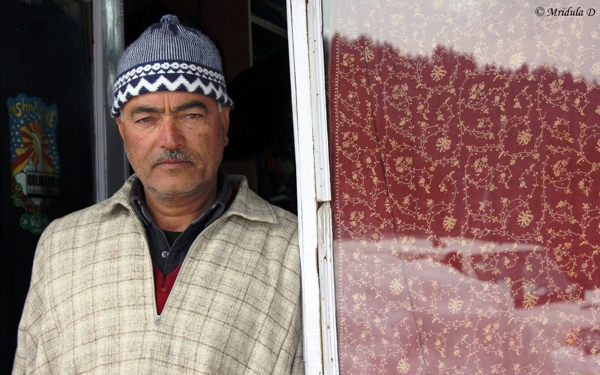 The Shopkeeper at Gulmarg, Kashmir, India
After I finished my shopping at the only shop, the shopkeeper said, "you were so soft, otherwise women bargain quite hard." I bought a stole quite similar to what you see in the display. But I will have to wait for the next season to use it as winter has gone away from NCR!