If you love shopping and if you then have to absolutely talk about it then 3mik.com is the website for you. I have to admit I am not a big shopper and I talk even less about shopping but when I saw the website I flipped. A lot the items featuring out there were quite eye catching. What did I see? Well here is a screen shot of the website.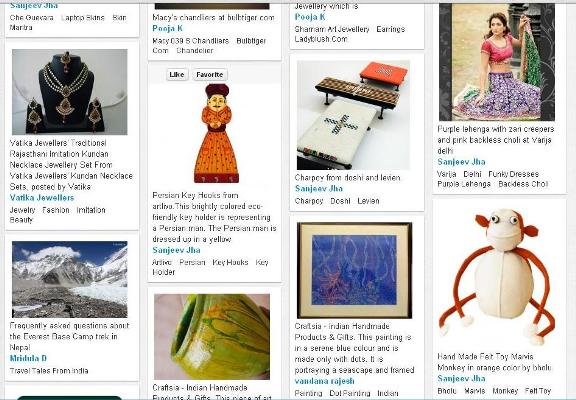 You can browse through a lot of stuff which is so good to look at on 3mik! So how does it works? You can log in by creating an account or using one of the existing platforms. I used my Twitter id to login and it was no problem.
Then I shared an item from my friend Chitra's Jewel Art Page. It was easy. So the idea is to share a page if you like it and let others know where to find that item! As far as I can make out the website is not a selling platform in itself. But people will let you know  where it is available from. I have posted a link back to Chitra's website and I said she takes orders online. Similarly I came across items that were available from brick and mortar stores only but the address of the store is posted.
Sounds like fun? Why don't you give it a try. There are 12 groups as of now to browse through. And you can easily guess what caught my eye? You are right- travel. I posted a link to Everest Base Camp FAQs from there. So you can also share your travel stories with them too.
But I have to say for once that a lot of curios that are featuring are so cute that even I won't mind buying a few.