For this sky watch I present a brand new picture from a brand new destination for me. I am at Helsinki right now, though it is the last night for me. Took this picture right in front of the hotel. The water is frozen in the lake! I was here with the Nokia event #lumiainlapland. But more details as I get back home on Sunday. Or maybe I will be able to log from the Munich airport where I have a few hours halt.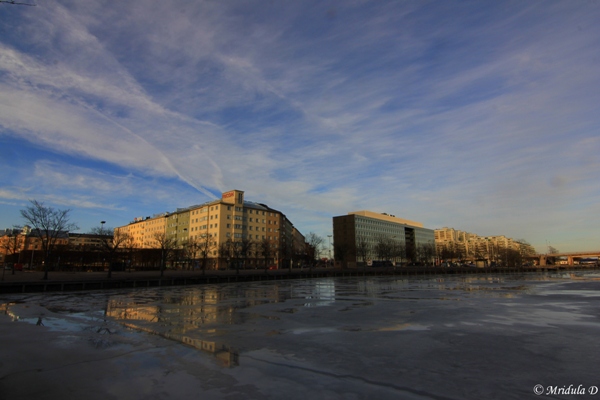 I have had an amazing time so far which included a snow mobile drive (I did the pillion), husky ride, and seeing -22 degree Celsius for the first time in my life! I could go on and on but I think it would be better if I go and get some sleep now, so that I can get up at the sunrise and click some pictures of this beautiful city.
If you follow me on Facebook, Twitter and more recently on Instagram you might have seen some of the pictures already.
PS. This post is part of the beautiful Skywatch Friday community. Do check it out.