Took this picture somewhere on a flight from Delhi to Mumbai. I was amazed at the number of rays I could see with the eye. Not the same effect in the picture.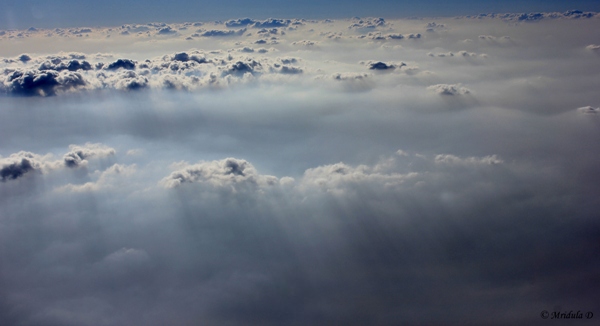 Beautiful Sky, From a Delhi Mumbai Flight 
For the nth time I love sitting on the window seat on a plane because of this. At 35000 feet sometimes the drama in the sky is completely worth it. This post is part of Sky Watch Friday. Do check it out.