At Narkanda the predominant color in the sky was grey. I was not complaining as it was snowing most of the time! And snow is novelty for me. In my parts it would be apocalypse if it snowed, it is so hot usually.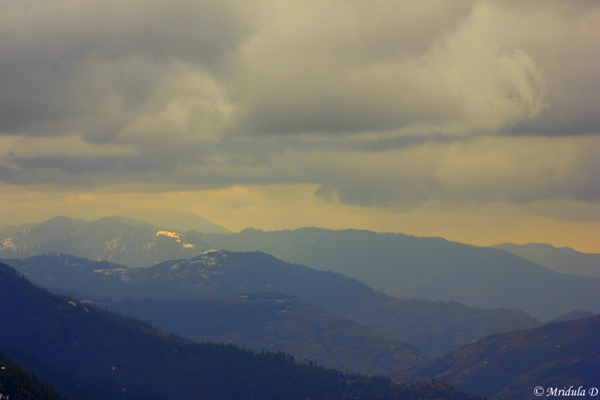 There were a few short spells when the sky showed some other color than grey. I managed to capture one such moment. It is such a great experience to be in the hills!
This post is part of Sky Watch Friday. Do check it out.