I still remember this moment quite clearly. We were walking back from Pheriche to Namche on the Everest Base Camp Trek in Nepal. It was still quite early in the day and I was not yet tired. I also had no inkling that it was going to be an eleven hour day before we reached Namche.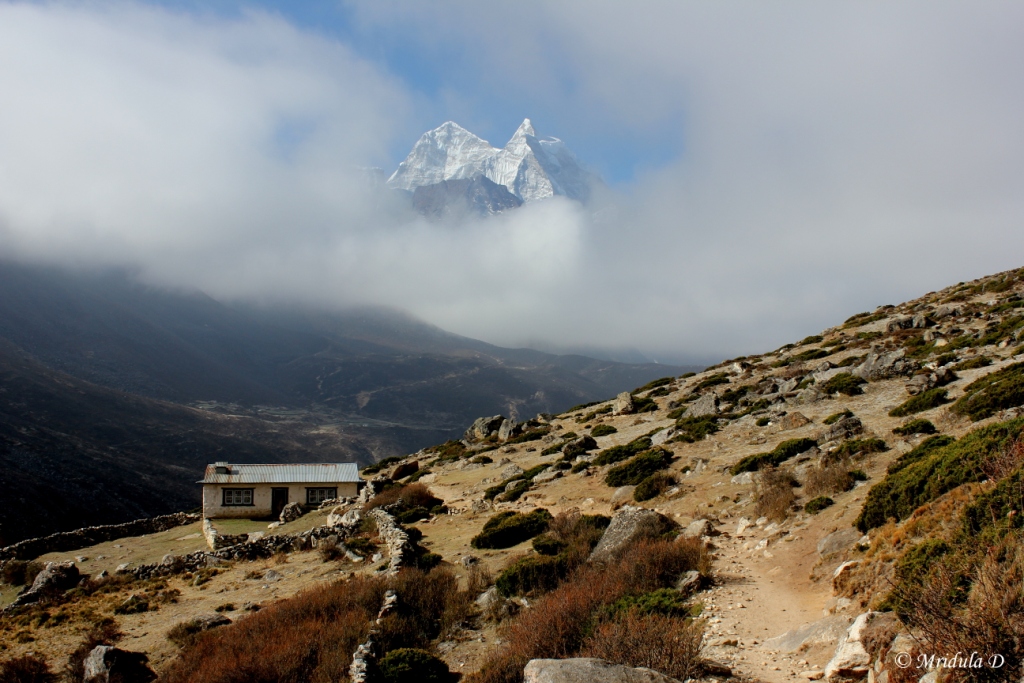 I was walking quite engrossed in my own thoughts. I was thinking that there are clouds in the sky today, I wonder if it would rain. On this trek I was quite lucky there was not a single drop of rain anywhere. And suddenly I noticed it is not all clouds there was a peak looking at the valley through the clouds! My jaws dropped in amazement. Thought of sharing it with you all.
For more jaw dropping awe inspiring pictures of skies visit visit the Skywatch Page!