I think for quite sometime on this blog you are going to see the skies from Nepal Himalayas! And what mighty peaks Nepal has! We trekked up to Kala Pathar after Everest Base Camp. Kala Pathar is a point from where you can see Everest but today I am posting Ama Dablam, the highest peak in this picture.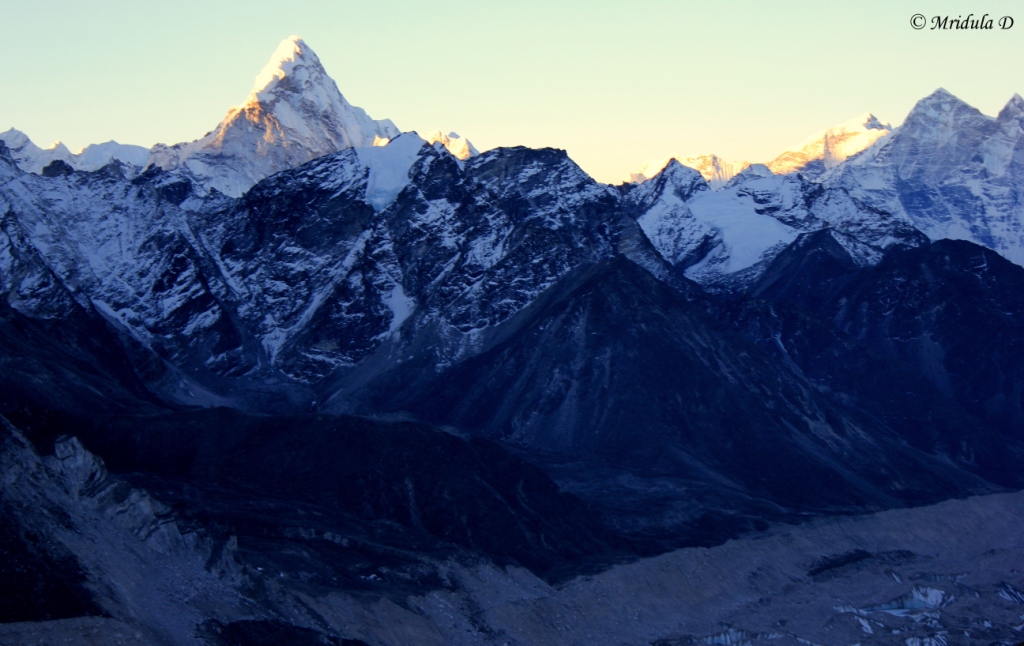 Kala Pathar literally means black stone and it is named so because of the color of the rocks. The elevation is 18,000 feet and it was so tiring to reach there.
For more skies from around the world, please visit the Skywatch Page.