I know you must be thinking how can a hotel be a part of skywatch? But if the hotel is as beautiful as Pullman Putrajaya Lakeside in Malaysia it can actually add to skywatch!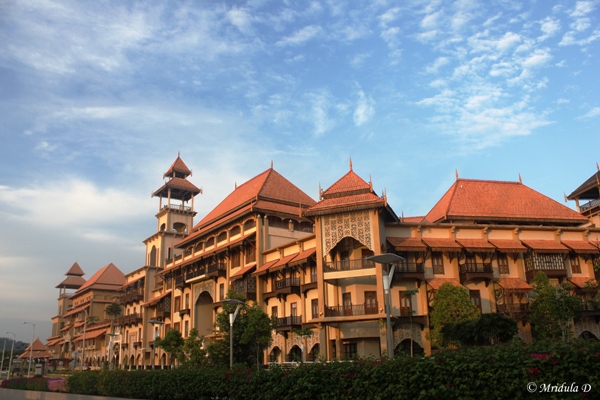 I stayed at Pullman Putrajaya Lakeside twice. The first time was at the beginning of my stay for Malaysia Tourism Hunt 2012. This picture was taken on the morning of our drive being flagged off. We were traveling in a 25 plus car convoy and it would always take some time for all of us to assemble. While waiting for the other cars I noticed that I had a lovely view of the hotel and the light was good too. So I got out of my car and clicked the above picture. The hotel is owned by the Putrajaya Corporation and is a great resort if you are looking for a place to stay at Putrajaya. Putrajaya is closer to KL International Airport too.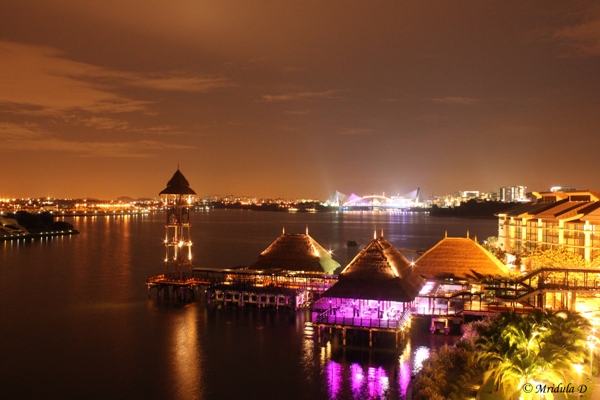 When the Hunt was over (which took me over 1000km in Malaysia) I stayed another night at the same hotel, only this time in their third floor suite! And this was the night view from my balcony. I didn't had a tripod but clicked this by putting the camera on the balcony railing. I loved the night sky and the view I had. If their rooms are beautiful their suite was definitely luxurious! And the view was the icing on the cake!
This post is a part of the Skywatch Friday. Share your skies with the Skywatch or watch more pictures from the page!