My daily commute to my workplace is a long one. Combined with out Indian way of driving it is a tiring journey usually. Also a lot of it is through drab and concrete filled places. But on Wednesday this week nature decided to brighten up my commute!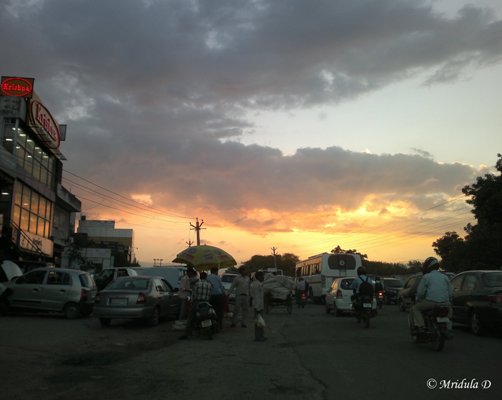 I took this with my cellphone and I had to park my car to click this but it was worth it!
Share your pictures of skies at Skywatch Friday.