There was a lot of drama in today's sky but I driving back home at that time. By the time I reached home the skies were quieter. So I fall back on my trek pictures once again! I need not say which trek.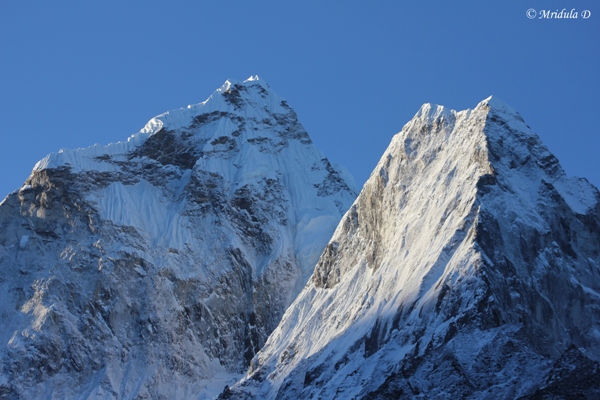 This is the majestic Ama Dablam as seen from Dingboche in Nepal. I was here as I was trekking up to the Everest Base Camp. The place is accessible by foot only. I remember asking my guide if the locals would prefer a road through the region. His response was that it would destroy the tourism in the region and hence the livelihoods.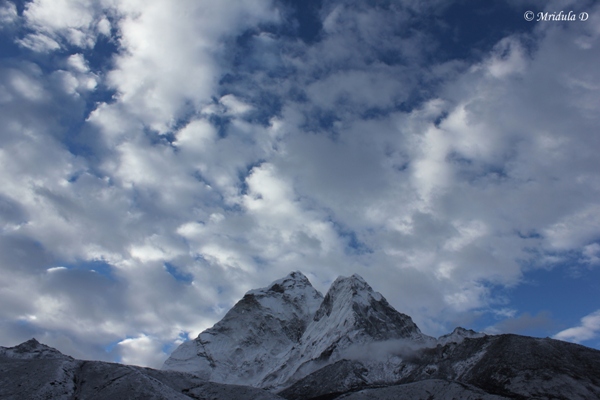 I took this shot early in the morning and in spite of wearing a down jacket I was frozen solid after a while. But what beautiful days those were!
Share your skies too at Skywatch!