For this lazy Sunday I will go with the Streaked Laughingthrush. Oblivious to the snow around, it just kept playing. All kind of Laughingthrushs have beautiful voices but I did not hear it sing this time.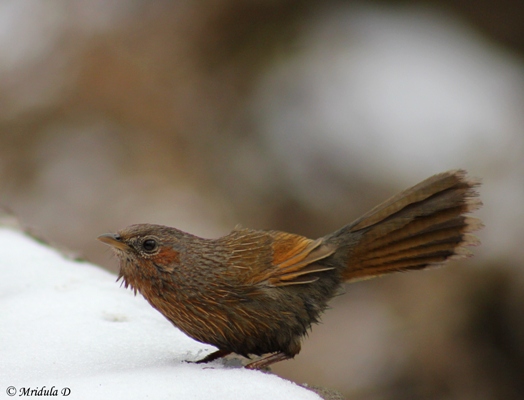 These pictures were clicked at Narkanda, Himachal Pradesh while it got a cover of snow in late February and early March. I was taking a stroll along the main road and found them at the edge of the road. Going by their reaction to me, they were mildly used to being around humans.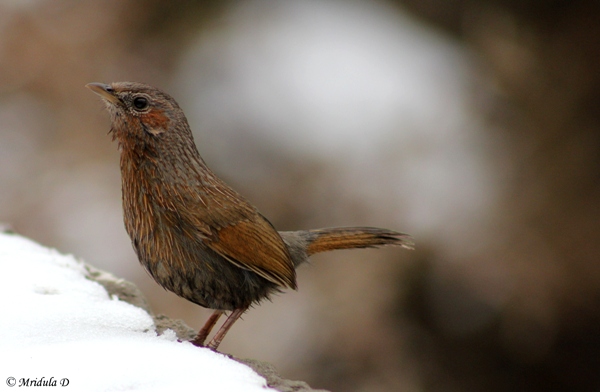 Other than this close sighting (I use a 75-300 lens for most of my bird pictures) I was not lucky with birds this time. I saw one from the woodpecker family, but before I could gather my wits around, it decided to vanish.