I visited Lakshman Sagar in Pali, Rajasthan recently. The place used to be a hunting lodge and it has now been converted into a hotel. They have 12 rooms in a vast open space! There are two restaurants which earlier used to be the janana (room for ladies) and mardana (room for men).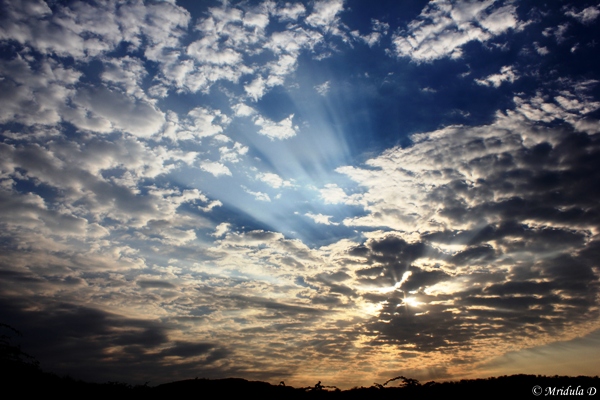 Sun Rays Filtering Through Clouds, Lakshman Sagar, Pali, Rajasthan
However what stuck me most was the open spaces around the place. It is literally in middle of nowhere and exactly what your doctor will prescribe for the frayed city nerves. There is no TV at the property and for miles around no habitation as well. I can never see such open skies in my cramped city life!
Please visit the Sky Watch page for more sky pictures, or better still share your own sky picture with us through Sky Watch.