Have you ever wondered a month or so after a trip that your memories slightly alter? I usually rewind my trips through my pictures. But after a month or so some memories fade out. And at other times I wonder why I did not talk about certain other events in the first place! I stayed in some of the most beautiful hotels during my Malaysia Tourism Hunt 2012 visit. And yet I never talked about them.
I will start with the what I consider to be the most beautiful, The Taaras Beach and Spa Resort at Redang Island, Malaysia. When I entered my cottage (I think it was a garden facing one) my roommate and I really liked what we saw! I had a roommate from Taiwan. She didn't speak much English but we got along well because we were considerate to each-other. I hope she also shares my feelings!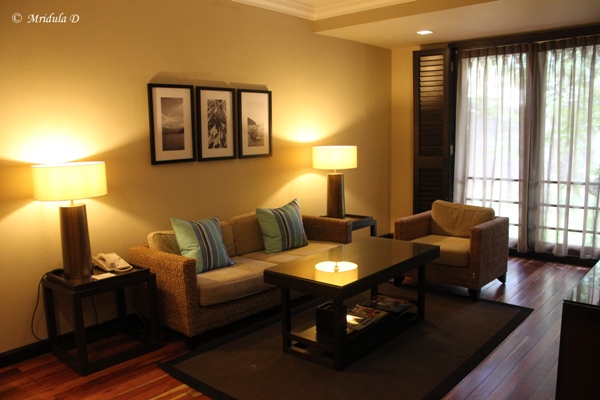 The Sitting Area, The Taaras Beach and Spa Resort, Redang, Malaysia
This was half of my room! There was more to the room which is not visible here in the picture, the most important thing for me, the tea arrangement. And let me show you the other half of the room too!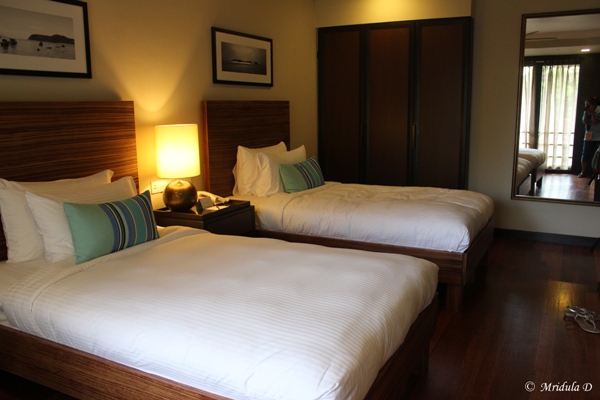 And I forgot to click the bathroom pictures, it was equally luxurious. Twin beds seem to be more readily available abroad than in some of the Indian cities. Also take a guess at the price of the room? At the moment a ringgit is equal to roughly 18 India rupees. This room cost for today is listed as 490 ringgit!  So even if we multiply by 20 and make the price 500 it is 10000 rupees! I have seen much lesser rooms going for a much higher price in India!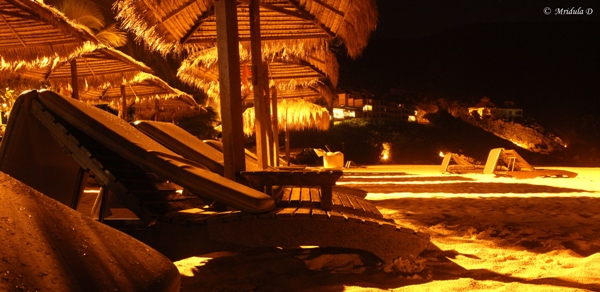 The resort has a private beach and I went there for a short while at the night too even though it was raining! There was not a soul out there and sometimes I like those experiences. I had a long chat with the manager and I was told that the owner of the resort also owns an airline and Cardiff City Football club!
I will remember my stay at The Taaras for a long time!