I subscribe to Calvin and Hobbes comic strips in my reader. And I was a few days back reading through a few pages of the book There's Treasure Everywhere (the link will take you to the comic strip and a blog by Matt Gibbson). That is how I felt when I discovered these golden wheat fields which were being harvested quite close to my neighborhood.
I had this whole wheat field and I tried to click various things. The wheat that was harvested and was on the ground was an obvious choice.
Another obvious shot was to include a lot of the field.
Then there were bits where there still was a hint of green.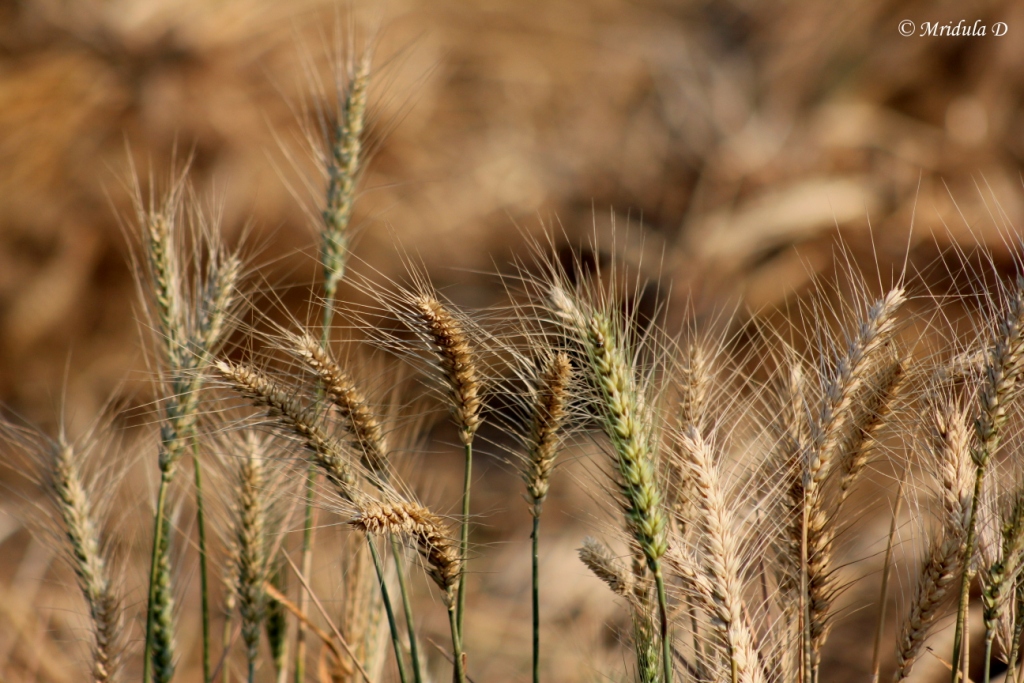 Having clicked the fields the next attempt was to click the stalks and throw the background in a blur. Got a bit of green in this shot too.
The next attempt was to try and change the background and include a bit of sky.
So which one did you like? And as I said before, there is treasure everywhere!