This is a Guest post by Shalu Sharma
Since the hippie movement in the United States in the 1960s and migration of several Indian gurus (Krishnamurthi, Osho and others) to the west, there has been a great interest to explore this vast land. Large numbers of foreign tourists come to India every year in hopes of attaining nirvana (state of eternal bliss) and to learn its secrets. There is no prize to guess where they head to after landing. There are so many holy places in India, that it's not possible to list them all in this article. So, I have decided to list the six I'm interested in.
Harimandar Saheb
What Mecca is to the Muslims and Jerusalem to Christians and Jews; Harimander Saheb (Temple of god) is to Sikhs. Located in Amritsar in Punjab, Harimander Saheb is a 16th century Sikh gurudwara (temple) built in the centre of a sarovar (sacred pond). One of the main attractions of the site is its gold plated walls and dome.
Hemis Monastery
Built before 11th century, the Hemis Monastery in Ladakh is the oldest Buddhist monastery in the region. It doesn't boast of a spectacular architecture, nonetheless, the artifacts and a rich collection of old statues makes it worth visiting at least once. The main attraction at the Hemis monastery is a festival held in June/July each year.
Char Dhams
Literally translated as 'four seats', the Char Dhams refer to four temples which are widely regarded as extremely sacred places in Hinduism. The four dhams or temples are: Badrinath, Rameswaram, Puri and Dwarka. They are located far away from each other in four different directions. A pilgrim has to travel a couple of thousand kilometres to visit them all.
Amarnath
There are millions of deities in Hinduism. Shiva is often considered as the most powerful of them all. The most revered temple dedicated to Shiva is located in the state of Jammu and Kashmir in Amarnath. It is a cave located at more than 3,800 metres high. The main attraction of the temple is the ice stalagmite Shiva Linga.
Varanasi (Banaras)
Varanasi in Uttar Pradesh situated on the banks of the River Ganges is one of the holiest of Hindu cities and considered as the religious and cultural capital of India. A trip to Varanasi is a must for those interested in the Hindu religion. Having lived in Banaras myself I could not get enough of this place. There is nothing more tranquil than sitting on the banks (called ghats) of this amazing city. I highly recommend visiting this place to those interested in India's ancient culture and tradition.
Khajuraho
This collection of temples (both Hindu and Jain) in the central Indian state of Madhya Pradesh is the most popular tourist destination in the country after Taj Mahal. The temples are famous for their erotic imagery cast in sculptures outside the temple walls. The temples are a UNESCO World Heritage site.
The list doesn't end here. There are the fabulous stone temples in the South which are an architectural marvel. They are elaborately carved and present a mystery to modern historians. There is also the Baha'i temple of worship or the Lotus Temple in New Delhi, several mosques and Gurudwaras which have not been included to keep the list small and readable. For a more comprehensive list of all the important holy sites in India, you can search in your local library or turn to the Internet.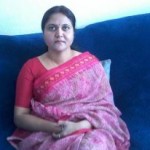 Author bio
Shalu Sharma is a wife, mother, blogger and a writer. She is also the founder of YouBihar the social networking site for Biharis.  She also writes about India and travels in India.