It all started with Facebook, when I read Niranjan's status which said, "Some day I am going to be free and I will travel the world." To which I replied, "I guess I will never be free but I will still travel!" That is actually how I think about travel.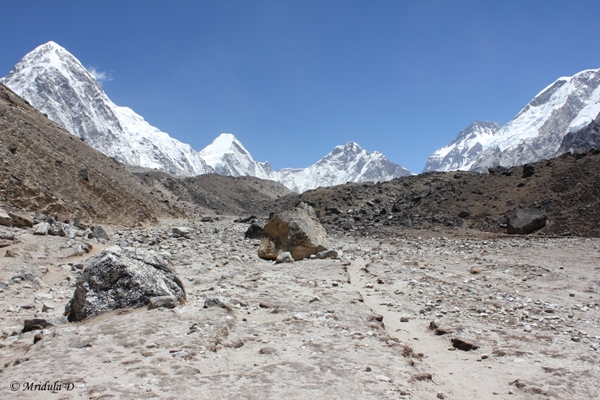 Travel for me is something that happens when I just can't take the big city life anymore. Travel is something that I am always on a lookout for! But I have yet not reached that state where I wish to give up everything and just travel. Many practical things will come in the way but I have not even contemplated it seriously. I have now been working for 10 years and yet I am not tempted to take a break for a year or so and go traveling.
The only time I was seriously forlorn was when I came back after trekking from the Everest Base Camp (there I go again!) and for a month or so I seriously questioned myself but even then full time travel was not something I was contemplating. I just kept thinking again and again, "What am I doing with my life?" I still don't know but the question doesn't haunt me anymore.
I guess I am just not meant for it, I like to travel but then I like to get back home too! And if I can get out once every month that keeps me in good humor.
What do you think? Have you thought about traveling at least for an year? Have you actually done it?